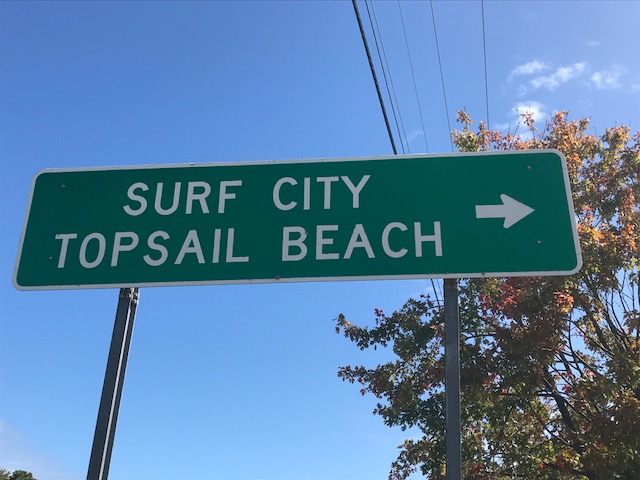 SURF CITY — As Surf City continues to grow rapidly, the town is cracking down on local ordinances on its main corridor, as well as preparing to face other challenges.
Residents of Surf City recently received a letter from their mayor and council members stating that "failure to comply with local codes will result in enhancement action."
The letter states that the town will be more proactive on its enforcement of existing codes; common violations include overgrown foliage that blocks stop signs, encroachment in the public right away, junk vehicles, dumping of hazardous materials into the storm drains, sign violations, and violations of commercial and residential site plan requirements.
Councilman Jeremy Shugarts said that last week he saw over one hundred violations alone along the "corridor," the stretch of Highway 210 from Belt Road to the Intracoastal Waterway.
The corridor is a crucial component of the town's development, according to Shugarts, because of high traffic volume along the route during the town's peak tourism months, from May to September.
Surf City's director of community development, Todd Rademacher, pointed to a needed change of mindset in explaining the "community enhancement" letter.
"The town is growing, the town is changing," Rademacher said. "We need to start looking at things differently as a community. As you grow and you get more people (moving in), there are different pressures that come with that."
But keeping Surf City's main drag up to code isn't the only challenge posed by new growth.
Shugarts said that challenges facing Surf City also include infrastructure improvements to keep pace with the town's growth and development; the town's wastewater treatment facility is lagging behind, especially as developments like Waterside keep approving plots for construction and the new Surf City Elementary and Middle School is set to open on Thursday.
Another issue is traffic. A proposed 5-mile walk and bike path along the corridor connecting to the new bridge will alleviate vehicle traffic to the island during summer's peak volume; and most importantly, for Shugart, the corridor enhancement project will give the town a needed uplift. 
The Topsail Island Bridge replacement project is ahead of schedule, Shugarts said, although the now planned pre-Thanksgiving opening may be too ambitious.
"They haven't got the roundabouts in yet, and they're going over some major power trunks and water lines, which is causing some issues," Shugarts said. He said to expect cars driving on the new bridge by mid-December. 
---
Mark Darrough can be contacted at mark@localvoicemedia.com