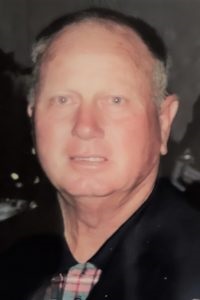 WILMINGTON — Gene McDonald "Don" Croom Sr., 82, died Monday, March 22, 2021, at Lower Cape Fear Hospice.
Don was born Aug. 21, 1938, in Wilmington, the son of the late Stephen Robert Croom and Margaret Alice Bulluck Croom. He retired from Occidental Chemical and was a member of Pine Valley Baptist Church.
Surviving are his wife, Jane Croom; sons, Mac Croom, and his wife, Amy, and Scott Croom, and his wife, Stephanie.
The family will see friends from 5 to 7 p.m., Wednesday, March 24, at Wilmington Funeral Chapel. Graveside funeral services will be conducted at 11 a.m., Thursday, March 25, at Greenlawn Memorial Park. The Rev. Bryan Blackwell will conduct the service.
Share online condolences with the family at Wilmington Funeral & Cremation.
Comments