WILMINGTON — Election Day is off to a slow start. After an early-morning influx, voting locations have been slow throughout midday.
There were moderate lines this morning around 7 a.m. at McKeithan Center in the Cape Fear Community College's North Campus (due to heightened security concerns, officers from the New Hanover County Sheriff's Office requested no photographs be taken).
By 11 a.m., lines at the nearby Northside Church were non-existent and the parking lot was largely empty save for electioneers.
Early afternoon at the Northeast Regional Library voting site was also quiet, with no lines at 1:15pm. John Lasley, an electioneer for County Commissioner candidate Patrica Kusek, said turnout had been low all day, especially compared to early-absentee voting.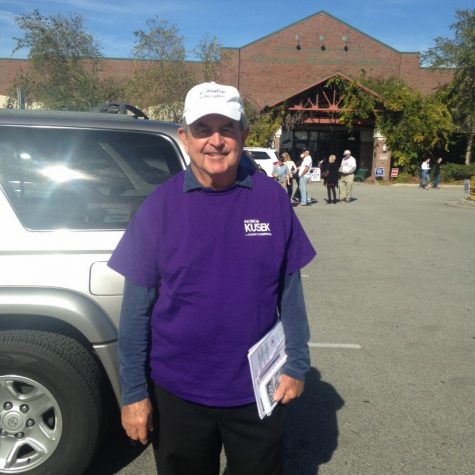 "It's been slight. Very slight. I worked here for three days during early voting, and it's been less than half of any of those days. There was a forty-five minute, hour-long line on those days."
Packy Smith, an electioneer for Superior Court Judge candidate Connie Jordan, also said that early voting had been significantly busier than today. Smith said Saturday, Nov. 5, was by a considerable margin the busiest day of early voting.
"They were slammed. Completely slammed, up until one o'clock when they cut the line off. I've been here since before eleven. It's been very quiet."
Early absentee voting, which allowed voters to register and vote early in a single stop, ran from Oct. 20 to Nov. 5.
According to the New Hanover County Board of Elections, over 168,000 voters took advantage of the program as of Oct. 31.
New Hanover County voting precincts close this evening at 7:30 p.m. For information about where to vote, visit the Board of Election site.