SOUTHEASTERN N.C. — Li'l Friday is a weekly roundup of events in art, music, theater, comedy, pop-up markets and more.
All events featured were scheduled as of Thursday; however, it's wise to check in ahead of attending any one. Inclement weather, changes in schedules and unforeseen circumstances may shift for organizers at the last minute.
Thursday, Sept. 1
"Funny Girl"
Thalian Hall, 123 Princess St. • Tickets: $40
The musical classic "Funny Girl," which debuted in 1964, has undergone numerous revivals throughout its 50-plus year run, including most recently on Broadway this year. Locally, Opera House Theatre Company is scaling its own rendition of the show, featuring veteran talent Jon Berry, Kendra Goehring, Jason Aycock andHolly Saperstein, among its 32-person cast.
The story is best known for Barbra Streisand's performance in the 1968 film. She took on American comedienne Fanny Brice, who got her start in the Ziegfeld Follies and became a singer, and theater and film actress for radio and films.
With book by Isobel Lennart, and music and lyrics by Jule Styne and Bob Merrill, the show is set in World War 1 as Brice awaits her husband's release from prison. The story unfolds upon her rise to stardom and is told through flashbacks, including her first encounters with the man she eventually marries, Nick Arnstein — a professional con artist, arrested for embezzlement.
Opera House's performance opens at Thalian Hall at 7:30 p.m. It includes musical direction by Brian Whitted — "Don't Rain on My Parade" and "The Greatest Star," among the classics — and is directed and choreographed by Ray Kennedy.
Tickets are $40 and can be purchased here; showtimes are 7:30 p.m., Thursday through Saturday, with matinees at 2 p.m. on Sunday.
OTHER THURSDAY HAPPENINGS
Sue Hendricks & Dr. Chris Hendricks — Taking place at Bellamy Mansion (503 Market St.), the authors of "The Birth of Southern Cooking: Food, Politics, and Mary Randolph" will talk about writing the book, followed by a signing. Randolph's 1824 publication of "The Virginia Housewife" is the first American cookbook. The Hendricks will discuss Randolph's recipes and how to adapt them to the modern-day kitchen. The talk begins at 6:30; there is a $10 per person suggested donation.
Carolina Beach Boardwalk Blast — It's the last show of the year at the gazebo stage (1 Cape Fear Blvd.) at 6:30 p.m. A seven-piece band, The Main Event, will play R&B, soul, beach, and funk, followed by a fireworks show at 9 p.m.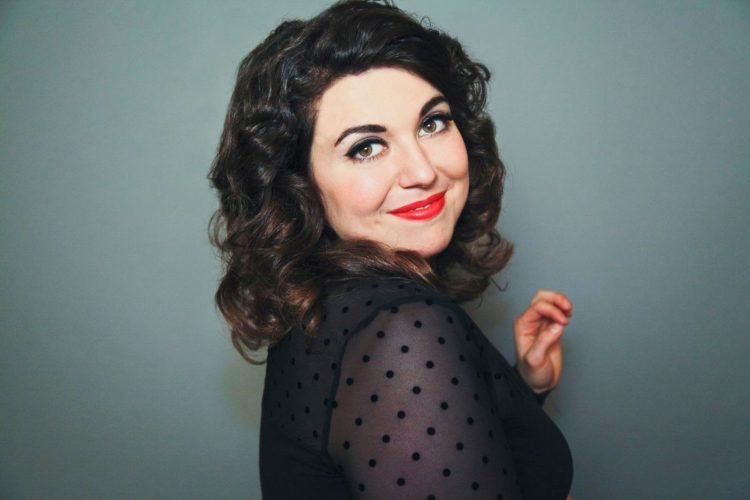 Friday, Sept. 2
Jenny Zigrino
Dead Crow Comedy Room, 511 N 3rd St. • Tickets: $18-$28
Having starred in films such as "Bad Santa 2" and the Marlon Wayans' parody, "Fifty Shades of Black," L.A. comedienne Jenny Zigrino will perform four shows this weekend at 3rd Street's Dead Crow Comedy Room. Zigrino started her career on "Conan O'Brien Show" and has gone on to create, write and star in "Bad Ass Bitches of History" for Comedy Central, which concentrates on babes throughout time.
Her standup includes first-person accounts of girl problems, from relationships to sex, and how life in the 30s is much different than youthful bliss. Politics also makes it into the mix, such as her desire to vote for Hillary Clinton for one reason only: "to live out my dream of playing Monica Lewinksy in the lifetime movie — I know what I look like; can't waste this chubby Jewish face."
Tickets are $18-$28 and showtimes are 7 p.m. and 9:30 p.m. both Friday and Saturday.
OTHER SATURDAY HAPPENINGS
"Disney Descendants the Musical" — Taking place at the Minnie Evans Performing Arts Center (555 Halyburton Memorial Pkwy), Snow Productions Children Theatre will host "Disney Descendants the Musical." It centers on the offspring of some of Disney's most infamous villains — Maleficent, the Evil Queen, Jafar, and Cruella De Vil. Four of the troublemaking children are sent to prep school and are classmates to the children of Disney's heroes. The kids are faced with the decision: Should they follow in their parents' wicked footsteps or learn to be good? Showtimes are 6:30 p.m. Sept. 2 and 9;2 p.m. and 6:30 p.m. on Sept. 4 and 10; and 2 p.m. on Sept. 4 and 11; tickets are $15.
"Refuge" —  A community film series is hosted at Jengo's Playhouse (815 Princess St.) in partnership with UNCW and the South Arts Southern Circuit Tour. The drama "Refuge" follows the story of a white nationalist confronted with helping a Muslim refugee in the aftermath of 9/11. Husband, father, veteran, and former leader in the KKK, Chris Buckley lives in the American South. He finds healing when he meets Dr. Heval Kelli, out of Clarkston, Georgia, known as the most ethnically diverse square mile in America for helping people for four decades find refuge from persecution. The film explores roots of hate and the aftereffects it can have on a community, while also delving into the power of healing and love. Tickets are $10 and the bar is open 6 p.m. to 10 p.m.; movie starts at 7:30 p.m.
Friday Night Live! — It's the last show of the season for Pier 33's tribute acts. Departure — a Journey tribute band — will take the stage at 7:30 p.m. The show is free. Read more here.
Saturday, Sept. 3
Hell of a Night
Jengo's Playhouse, 815 Princess St. • Tickets: $40
The Historic Wilmington Foundation will host a fundraiser to help with the restoration of the Giblem Lodge — home to the second Black Masonic lodge in North Carolina, founded in 1866 not long after the end of the Civil War (read more about it from PCD here).
The Masons want to preserve its history on the northside of downtown Wilmington and reinvigorate it as a center for Black history and culture in Wilmington.
The fundraiser will welcome local author Jason Mott to read from "Hell of a Book" — a National Book Award winner of fiction in 2021 (read PCD's interview with the author from January here). Attendees will receive signed copies of Mott's book.
There will be a cash bar and concessions with partial proceeds also benefiting the rehabilitation of Giblem.
OTHER SATURDAY HAPPENINGS
Dispatch and O.A.R. — Heading to Live Oak Bank Pavilion are two alternative indie-rock acts, Dispatch and O.A.R. Having formed in the mid-'90s O.A.R. didn't reach commercial success until 2005 with "Stories of a Stranger" debuting at No. 40 on the Billboard 200. Dispatch has been on and off since 1996, and is touring in support of the 2021 release "Break Our Fall." Read the PCD interview with Dispatch's founding members Brad Corrigan and Chadwick Stokes here. Gates open at 7 p.m.; tickets start at $27.  
Soul-R Fusion — The original groove-based sounds of local act Soul-R Fusion will be performed at Mad Mole Brewing at 5 p.m. Show is free.
Saturday Sunset Music Series — Local Americana and bluegrass musicians Into the Fog will perform a free show at the downtown Marina Grill. Music takes place from 5:30 p.m. to 7 p.m.
Go Jump In The Lake — The Southport Rotary is partnering with New Hope Clinic, which works with un- and underinsured patients to provide free healthcare services in Brunswick County. The groups are hosting the Go Jump in the Lake 5K and 1.5-mile Run and Walk, 9 a.m. to noon, a family-friendly event in Boiling Springs Lake. Participants are encouraged to participate at the level they're most comfortable with: walk, run, or roll. There will be a finish-line splash. Register here.
Orange Street Pottery Sale — Hannah Block USO/Community Arts Center (120 S 2nd St.) will host a pottery sale from 9 a.m. to 4 p.m. There will be functional and sculptural pieces for sale with partial proceeds benefiting Ukraine.
Sunday, Sept. 4
PUFFS or: Seven Increasingly Eventful Years at a Certain School of Magic & Magic
Wilson Center Studio Theatre, 703 N 3rd St. • Tickets: $25
Pineapple Shaped Lamps, a local comedy troupe, is launching the production, written by Matt Cox and directed by Beau Mumford, Sept. 1 to 4 and Sept. 8 through 11 at CFCC's studio theater at the Wilson Center. The show was in the midst of production in 2020 when it was canceled due to the pandemic.
Harry Potter fans will delight in the tale, which follows a group called "PUFFS," who happen to be attending the wizard school at the same time of a well-known boy wizard and his pals.
Presented with support from local dance troupe Techmoja and in conjunction with the theater program at CFCC, the shows take place at 7:30 p.m., with Sunday matinees at 3 p.m.
Tickets are $25 general admission; adult language and viewer discretion is advised.
OTHER SUNDAY HAPPENINGS
Plant Sale for NourishNC — A fundraiser for NourishNC will take place at Salty Dogs Tavern (112 Hinton Ave.) to help feed hungry kids in New Hanover County. There will be vendors, music, BBQ plates and a raffle. Houseplants, succulents, cacti, herbs, annuals, perennials, orchids, and more will be for sale, with proceeds benefiting the nonprofit.
Dirty White Rags — A five-piece jazz and blues group will perform at the newly opened Fermental bottle shop, located in the Cargo District at 600 S. 17th St. Consisting of Callan Trippe, David Vaughn, Matthew Tryon, Stuart Currin and Samantha Lynn, the band takes the stage to perform originals and covers at 5 p.m.
---
Have comments or tips? Email info@portcitydaily.com.
Want to read more from PCD? Subscribe now and then sign up for our newsletter, Wilmington Wire, and get the headlines delivered to your inbox every morning.