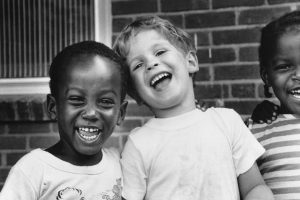 WILMINGTON — Cape Fear Volunteer Center (CFVC) Executive Director, Annie Anthony, has been at the helm of the center for the past 14 years. During her time there, Anthony has managed endless silent auctions, raffles and other events to raise money to help Wilmington's imperiled youth.
This past week, CFVC reached what its staff thought was its goal of providing Christmas gifts to all 148 children who participated in the annual Angel Tree Program.
But, what was originally 148 children on the angel trees turned into 156 children after a social worker asked for some help to give a few more kids a memorable holiday. So now, the center is working even harder to reach its new goal of providing eight more children with gifts before Christmas.
Anthony admitted, "I put it all over Facebook. I'm not afraid to beg, I'll beg anybody to help a kid."
The angel tree process involves matching a kid with a person who wants to adopt that kid's angel on the tree.
"The kids are all numbered so their identities are protected. Mom, grandma, foster mom or teacher has written some things that they think that child would like," Anthony said.
Most of the kids who are on the angel tree list are part of CFVC's Big Buddy Program.
However, social workers are free to nominate any children they know of that would appreciate a spot on the tree.
Anthony said, regarding the donation of items for the crusade, "There's no expectation. They don't have to spend a certain amount of money."
Aside from the Angel Tree Program, the center is also conducting the task of providing 1,000 families in the community with a Christmas Eve dinner. The dinners are already put together, but 120 cars are needed to do the job of getting the food to the families this Sunday.
Preparing for the years ahead, Anthony has recently recruited Eddie Hardgrove to oversee the nonprofit's financial development.
Anthony said this is a critical time to raise funding if CFVC is going to exist for the upcoming generations.
"If we have adequate funding and in 10 years and I'm ready to retire, then we'll be able to hire another executive director." Such would be the case in a perfect world. But Anthony went on, "If we don't have money by then, and I have to retire, because I'm gonna get old, then what happens?"
According to Anthony, they key to longevity is finding people who believe in what CFVC is doing for Wilmington. Hardgrove is an example of one of the people who wants to see CFVC continue to succeed, since he's make his way up the Big Buddy ladder.
"I was a little buddy. Then, about 12 years ago, I was a big buddy to a little buddy," Hardgrove said. This prompted Hardgrove to take on the position of financial developer, in which he will work to form community partnerships and help with fundraising management.
For more information on providing last minute donations to help provide gifts for the remaining eight Angel Tree children or general inquiries on helping the center with other events, visit the CFVC website.