UPDATE (10:10 p.m. Wednesday) — Brandon Tyrell Chambers was arrested this afternoon after he turned himself in at the Pender County Sheriff's Office. Chambers was processed and placed in the Pender County Jail under no bond, according to a late Wednesday night release.
BURGAW — After two suspects — a brother and sister from southern Bladen County — made their first appearances in court this morning for the "heinous" robbery and murder of UNCW student and Army veteran Christopher Stewart, Sheriff Alan Cutler announced that his deputies were searching for a third suspect, Brandon Tyrell Chambers of Willard.
Raymond Brooks, 33, and Myasia Morange, 18, both appeared before Pender County Superior Court Judge Lindsey McKee, each facing a maximum possible penalty of life imprisonment or death if found guilty of first degree murder. They are both being held at the Pender County Jail under no bond.
RELATED: Bladen County pair arrested for death of UNCW student in Rocky Point
The two filed into court more than thirty minutes after first appearing on a large video monitor in the courtroom, each recommending an in-face appearance.
"By any objective measure this was an especially heinous and atrocious and cruel murder, and it is death penalty-eligible under the terms of the statute," District Attorney Ben David said after the court appearances.
He said his office has not yet conducted a death penalty review of the case, which would be handled by a team of five prosecutors, led by David.
"We obviously want to see all the facts and all of the law that will apply in this case before making that very important determination," David said.
On Tuesday, Sheriff Cutler and his deputies, in coordination with the Bladen County Sheriff's Office and a SABLE helicopter unit, executed a search warrant to secure evidence in Stewart's murder, which took place on March 27 at Miller's Pond Park in Rocky Point.
"While at the scene two suspects were taken into custody, [Morange and Brooks] of Council, North Carolina, and charged with first-degree murder, robbery with a dangerous weapon, and conspiracy to commit robbery with a dangerous weapon," Cutler said at a press conference at the Pender County Sheriff's Office after the first appearances.
David said his prosecutor handling the case, Jason Smith, was notified beforehand and was also at the scene of the arrest.
Stewart's body was discovered at Miller's Pond Park earlier that Friday morning. Stewart, who served in Afghanistan with the U.S. Army before enrolling at the University of North Carolina Wilmington (UNCW), had been "found brutally murdered," according to WECT.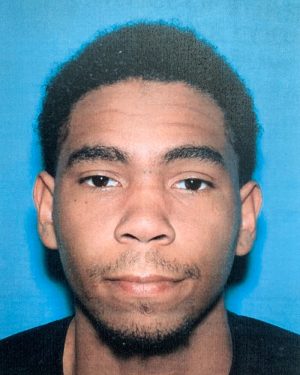 Cutler announced that a third arrest warrant for first-degree murder had been obtained for Chambers before holding up a printed photograph of the suspect. According to Captain Billy Sanders, Chambers is an acquaintance of both Morange and Brooks, who he said are brother and sister.
David also declined to speak to the nature of the relationship between the three suspects and the victim because it is "an evolving part of the investigation."
He requested public assistance from anyone who may know information about Chambers' current whereabouts, and to contact the Pender County Sheriff's Office at (910) 259-1212.
"Without the work of the community, and the eyes and ears of people out there who stand up and do the right thing, we simply can't solve many of these cases and prove them beyond a reasonable doubt in a courtroom," David said.
He also said he was not permitted to give any details of the murder, such as the type of weapon used against Stewart, citing ethics laws regarding pre-trial publicity and special responsibilities of police and prosecutors.
The press conference was held nearly three weeks after Stewart's body was discovered.
"With this case as with many other cases, it may seem that information is slow forthcoming," Cutler said. "But that is for a reason. For instance, in this case, information seems like it's slow to come out. It's to protect the integrity of the case. That's what's been done, and it seems to have paid off."
When asked if drugs were involved in the case, David said he must also refrain from discussing that issue now, as it is "something that will be introduced in the courtroom, but not before."
View scenes from the courtroom and Sheriff's office below: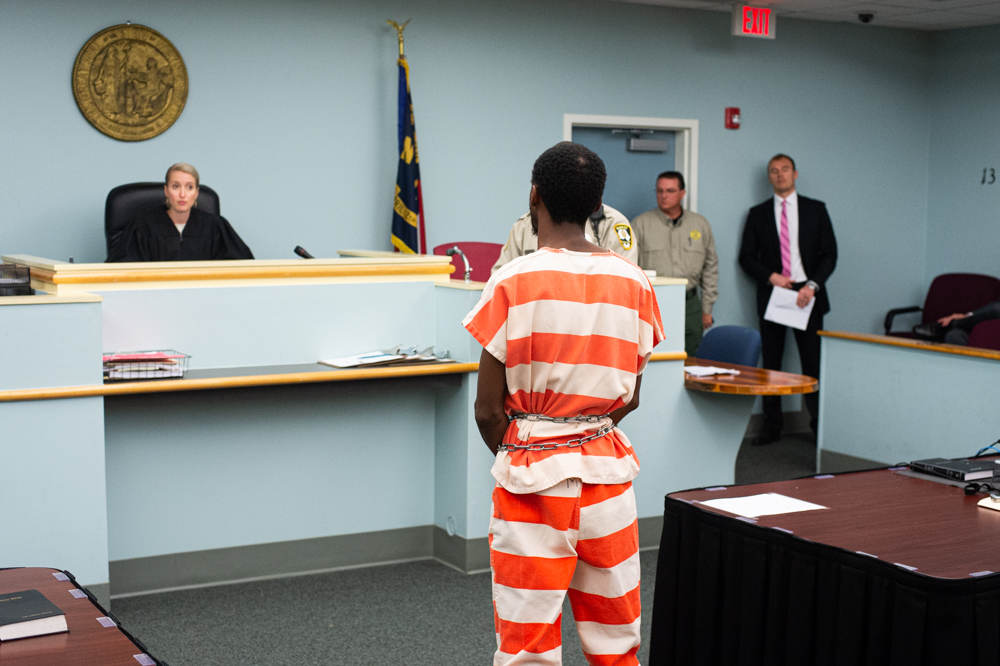 ---
Send tips and comments to the reporter at Mark@Localvoicemedia.com, @markdarrough on Twitter, or (970) 413-3815