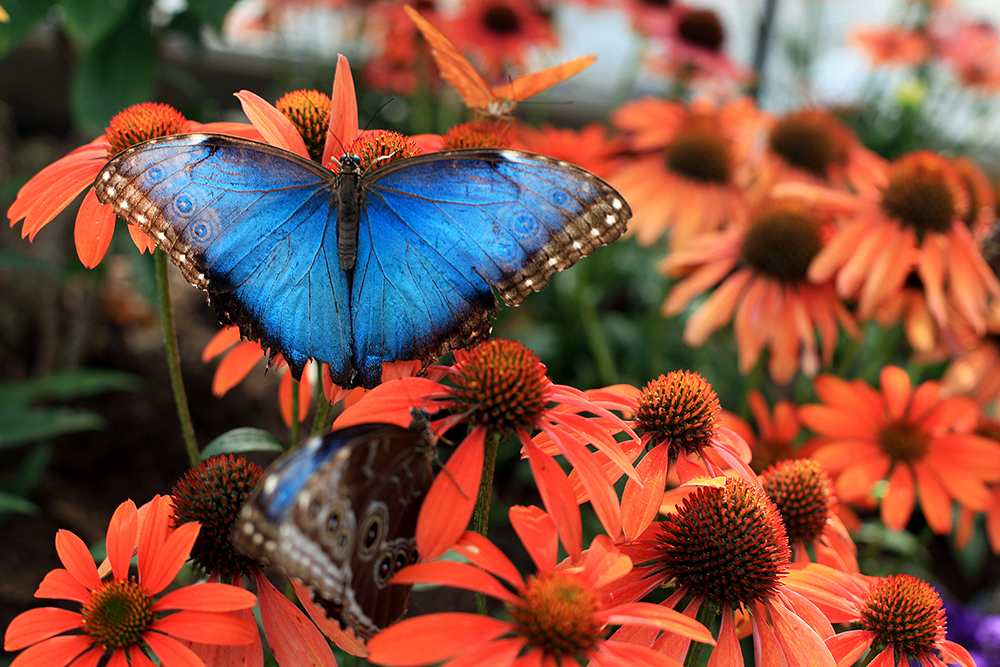 KURE BEACH—Visitors will have all spring and summer to immerse themselves in a world of butterflies.
For the first time since 2016, hundreds of butterflies will return to N.C. Aquarium at Fort Fisher's enclosed garden this Friday.
RELATED: Ever wanted to frolic with flytraps? Here's your chance
The butterflies will remain in their 1,800 sq. ft. enclosure until September, so visitors will have ample opportunity to see the fluttering insects up close.
Open 9 a.m. to 5 p.m. every day of the week, tickets for the Butterfly Bungalow are $3 per person. There is an additional fee for visitors planning to visit the aquarium through general admission.
Butterflies will be released by the aquarium's animal care team at 11:30 a.m. April 20 through 22.
For more information on the N.C. Aquarium at Fort Fisher and the Butterfly Bungalow, visit its website online.
[mappress mapid="1163″]
---
Johanna Ferebee can be reached at johanna@localvoicemedia.com or @j__ferebee on Twitter