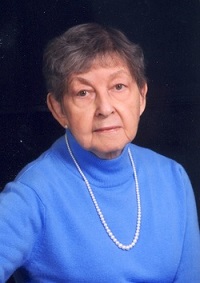 WILMINGTON — Hilda Gainey, 88, passed away Thursday, March 9, 2017. 1928 – 2017. Hilda did a lot of living during the years represented by that dash.
While in the first grade, she contracted rheumatic fever which damaged her heart and was told she would never be able to work a public job. However, after graduating from New Hanover High School, she began work at Bell South and retired after 33 years of service. She was a member of ABWA and also served as a hospital volunteer until her health failed. She was a member of Wrightsboro United Methodist Church.
Hilda was the daughter of Alva R. Gainey and Annie Congleton Gainey. She is survived by two sisters, Gladys Dantzler of Salem, Va., and Betsy Gainey of Wilmington; and two nieces, Ann Moore Young of Richmond, Va., and Dee Moore of Christiansburg, Va.
A funeral service will be held at 11 a.m. Monday, March 13, at Andrews Valley Chapel. The family will receive friends one hour prior to the service. Pastor Lynn Wall, Pastor David Hollowell, and Pastor Rodney Knowles will officiate. Burial will follow in Greenlawn Memorial Park.
In lieu of flowers, the family requests donations be made to Lower Cape Fear Hospice, 1414 Physicians Drive, Wilmington, NC 28401.