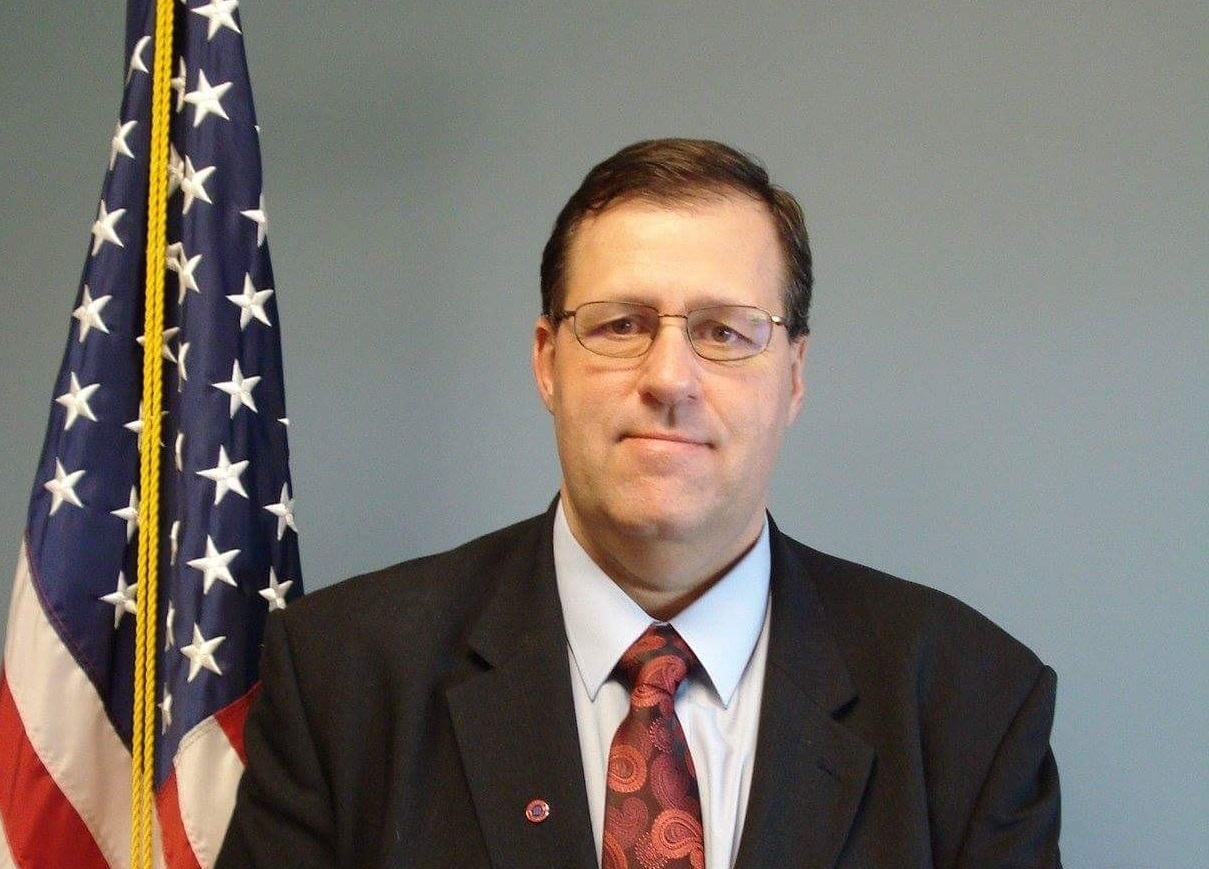 NEW HANOVER COUNTY — Democrat Chris Meek is running for a spot on the New Hanover County Board of Education.
Meek will appear on the ballot alongside five other candidates; voters may select three.
Early voting is underway. Same-day registration is available during the early voting period, which ends Oct. 31. Election day is Nov. 3. Check your voter registration and county elections office to confirm polling locations, dates, and hours.
Port City Daily emailed all candidates the below questionnaire and will run their responses ahead of the Nov. 3 election. Port City Daily edited responses for spelling and grammatical errors only.
Port City Daily (PCD): NHCS publicly changed its reopening plan three times before settling on a final course of action. How would you grade the current board's handling of COVID-19? [Please, select a grade A-F] What, if anything, should have been done differently? 
CM: D
PCD: How concerned are you about the achievement gap for minority students at NHCS? What, if any, policy changes would you push for to address it?
CM: Extremely concerned. We need to meet students where they're at. Students who meet grade-level standard should be allowed to move forward, while teachers will be able to focus on students who need remediation.
PCD: Do you support higher pay for bus drivers? How else would you address the district's need for bus drivers?
CM: Yes. Once a background check has been conducted and satisfactorily met, the district should provide paid training and for the CDL needed to drive the bus.
PCD: How familiar are you with the Isaac Bear school facility situation? What would you do to address it?
CM: Somewhat familiar. I would propose the use of eminent domain in order to purchase and renovate the vacant Kmart facility. This would provide ample access from College Road, while remaining on the same side as the university. [A] path can be cut to the campus in order to facilitate students going between the high school and their college classes.
PCD: Do you support the district's current use of school resource officers? What changes would you make and why would you make them?
CM: No. SROs provide a useful service in middle and high schools; however, they are not needed in the elementary schools. I would like to see the funding for SROs in the elementary schools be used to provide more mental-health professionals, in order to provide students the help they may need. This could possibly prevent many of the incidents that have resulted in actions by SROs.
PCD: How comfortable are you with the way the district uses local funds? What redistributions, if any, would you make?
CM: Somewhat uncomfortable. I would like to see more forward-thinking when designing new schools with the idea that their populations will increase; therefore, the designs would be inclusive of the ability to expand capacity without increasing its physical footprint. I would also like to see increased supplements for all certified and classified personnel, including administrators.
PCD: In 2018 many board members branded their campaigns on increased transparency and accountability — do you think those goals have been met? Why or why not? What policy changes, if any, would you implement to improve those things?
CM: No, in light of recent changes of leadership on the school board itself, it became clear transparency was lacking. With the exception of discussions of legal and personnel issues that must be held in executive session, all conversations should be had in public and subject to questioning by the public.
PCD: Has NHCS administration addressed long-standing issues that resulted in an alleged coverup culture and consistent failure to protect students from pre-identified criminal activity on behalf of staff aggressively enough? Why or why not?
CM: No. Committees have been formed to discuss issues however no clear policy has been put forth to ensure students are protected. I believe an independent agency outside of New Hanover County should be set up just to investigate allegations of abuse and recommend administrative and/or criminal action. As long as the process remains within the county, it will be very difficult to regain the trust of the community—especially those who have been victimized on many levels.
---
Send tips and comments to info@portcitydaily.com