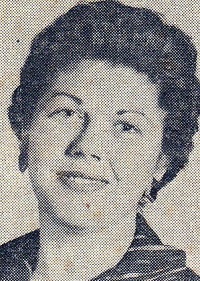 WILMINGTON — Margaret "Peg" Trotter Jolls, 93, passed away Monday, Oct. 12, 2020. She was born Nov. 21, 1926, in Raleigh. She was preceded in death by her husband, Earl Jolls.
Peg graduated from East Texas Baptist University in 1961. Peg was a spiritual seeker, always after the heart of God. She was the author of at least three books of spirituality. She was devoted to the people and the causes she loved and believed in. One of those causes was Heifer International, which seeks to help lift people out of poverty by helping them become more self sufficient.
Peg possessed numerous talents as a public school music teacher, church choir director, director of Gilbert and Sullivan operettas, designer of theatrical productions, voice teacher, soloist at several houses of worship and as an artist who painted pictures and created beautiful handmade pottery.
Peg's most important legacy is her positive influence on her students. She gave them confidence and taught them skills that have lasted them throughout their lives. She and her husband introduced literally hundreds of teenagers to the excitement and wonders of camping.
Graveside funeral services will be held at 2 p.m., Monday, Oct. 19, at Oakdale Cemetery. Peg wanted her friends to gather at the graveside to celebrate her life and share old times with each other, maybe an impromptu song.
In lieu of flowers, please donate to, or support, art and music in the schools.
Share online condolences with the family at Coble Funeral and Cremation Service at Greenlawn Memorial Park.