WILMINGTON—The holidays are looking very different this year. With gatherings canceling or folks scaling them down, ordering out may seem more natural than ever this season.
And, well, why not treat yourself to easy-peasy? You deserve it! Allow someone else to do the cooking for once.
Below are a list of local eateries ready to serve up the tastiest eats for you and yours come Dec. 24-25 (some even Dec. 31-Jan. 1). Some require pre-ordering and have cut-off dates, so be sure to make your decisions early and wisely. Then, just reheat, prop your feet, and watch those reruns of "A Christmas Story" 'til your heart's content.
Aromas of Peru
417 S College Rd. #23 • (910) 769-1939 • facebook.com/aromasofperu
The Christmas holiday can be a Peruvian one with the Christmas Eve specials offered at Aromas of Peru. All orders are good for eight people, two of which will run only $60: Special #1 comes with two whole rotisserie chickens, a tray of chicken fried rice, a tray of plantains and a tray of salad; Special #2 comes with a tray of Aji de Gallina (creamy spicy chicken), a tray of white rice and one whole rotisserie chicken.
Special #3 will run $44.99 and comes with four beef empanadas, three chicken empanadas, three spinach empanadas, 12 mini empanadas and 8 ounces of huancaina sauce.
All specials are served with yellow, green and red sauces, and sides for the chicken specials can be switched out to whatever diners prefer. Orders should be placed ahead of time and the restaurant will close at 4 p.m. on Christmas Eve.
Casey's Buffet and BBQ
5559 Oleander Dr. • (910) 798-2913 • caseysbuffet.com
Casey's Buffet will be open Christmas Eve, but they won't be operating on Dec. 25.
Yet, their catering is available for $9.99 a person for curbside pickup or drop-off. Folks can choose from a vast offering of country cookin', as each plate comes with two meats, two vegetables or sides, plus bread. Meats include turkey and dressing, ham, pot roast, oxtail, stew beef, beef ribs, hamburger steak, baked chicken, BBQ, among others. Sides run the gamut from baked to string to lima beans, turnip to collard greens, mac and cheese, mashed potatoes, sweet potato soufflé, squash casserole, cornbread dressing, and more.
Adding additional vegetables or sides is $1 more, while dessert is an additional 0.75 cents per order.
Casey's also offers drop-off service for $20 extra, which includes the food being delivered in disposable aluminum platters 20 minutes ahead of any event. Casey's will provide disposable serving products, tea (sweet or unsweetened), sauces, butters and condiments. Drop-off caterings must be booked 48 hours ahead to ensure availability.
Cast Iron Kitchen
8024 Market St. • (910) 821-8461 • castiron-kitchen.com
This Southern cooking gem won't be open on the Christmas proper, but Chef Josh Petty is keeping diners armed with its tasty to-go offerings. Folks can choose from shrimp and grits ($15 per person), corned beef hash ($11 per person), red-eye pulled pork hash ($11), as well as muffins, various egg casseroles or French toast ($6-$20).
All orders must be placed by Dec. 19 and will be available for pickup on Dec. 23, noon to 2 p.m., or Dec. 24, 8 a.m. to 1 p.m. Chef Petty will send reheating instructions as well.
Bluewater Waterfront Grill
4 Marina St. • (910) 256-8500 • bluewaterdining.com
Bluewater will be serving Christmas Eve dinner from 11 a.m. – 9 p.m. They'll have fresh grilled specialties and holiday features, including a 12-ounce prime rib, served with au jus, horseradish sauce, garlic mashed potatoes and roasted Brussels sprouts ($33). They will offer a fresh catch of the day, in addition to having their full menu available for dining.
East Oceanfront
275 Waynick Blvd. • (877) 684-8009 • blockade-runner.com/dining-br/
EAST Oceanfront at Blockade Runner will be open for Christmas, serving plated meals with multiple options. On Dec. 24 and 25, the restaurant will open from 11 a.m. to 4 p.m. for lunch and 5 p.m. to 9 p.m. for dinner.
Folks can choose an appetizer (stuffed mushrooms, lamb meatballs, NC winter salad, fried cauliflower, vegan butternut squash soup); entree (deep fried turkey breast, brown-sugar, bourbon-glazed ham, scallops, prime rib or stuffed acorn squash) and dessert (sticky toffee pudding). A kids menu is also available (honey-glazed ham, mac & cheese, haricots verts and chocolate Oreo pudding).
The restaurant will offer to-go pickup options for those who want to order out but dine at home. It includes choice of individual beef Wellington meal ($75 per person), vegan meal ($60 per person) and kids meal ($25 per person).
Junction 421
5104 S. College Rd. • (910) 392-3490 • junction421.com
Junction 421 is offering two options for Christmas dinner, which will be available for pickup between 1 p.m. and 4 p.m. on Christmas Eve. Folks can choose from prime rib, served with au jus and horseradish sauce, plus twice baked potatoes, creamed spinach and eggnog creme brulée ($125) or seafood lasagna, served with Caesar salad and eggnog creme brulée ($90). Each meal serves four.
Michael's Seafood
1206 N. Lake Park Blvd. • (910) 458-7761 • mikescfood.com
Though closed Christmas Day, Michael's Seafood is open Christmas Eve. They're also accepting orders from their catering menu with a 24-hour advance notice.
The menu includes items like "Soups for Groups," which feeds 12-15 people and comes with soup crackers ($60) or large salad bowls that can feed small groups (10-15), medium groups (20-30) and large groups (40-50), with prices ranging from $60-$200.
Michael's also does a variety of platters — charcuterie, fruits and vegetables, salad lovers, hummus, wings, meatballs and more — all varying in size of small, medium and large ($60-$300), and hors d'ouevres (loaded oysters, mini crab cakes), sides (tots, Brussels with bacon, mushroom risotto), shellfish, and individual plated meals (minimum order for six).
Prices vary depending on what's ordered and for how many, but their full menu can be found here.
8207 NOMA
8207 Market St., F • (910) 686-9343 • 8207noma.com
Christmas morning will be a treat, thanks to NOMA's various biscuit offerings, like pimento cheese and sausage balls, or ham and raspberry preserves, or sticky buns and cinnamon rolls ($8-18).
The restaurant also can help with dinner with a menu that includes an 8-ounce prime rib, lasagne, corn soufflé, Boursin au gratin potatoes, broccoli-rise casserole, lobster-truffle mac and cheese, and green bean casserole ($10-$130).
Topping off the meal with a sweet tooth will be a variation of sweets: coconut, Key lime or chocolate pie, or cheesecake ($22-$26).
Panacea Brewing Co.
4107 Oleander Dr., Ste. H • (910) 769-5591 • panaceabrewingcompany.com
Wilmington's vegan spot will keep all palates happy this holiday season with their catering menu. They're offering a single-portion meal of roasted portobellos stacked with almond ricotta, tomato balsamic-roasted onions and fresh basil with marinara (comes with choice of two side items; $18).
They're also doing family-style meals that feed six to eight people for $36. Folks have a choice of lasagne: traditional "meat," mushroom white or vegetable Alfredo. Each comes with choice of salad and dressing, with garlic-basted brioche.
Panacea also will sell large salads, sides and desserts that feed six to eight people, ranging in price from $6 to $45.
All orders must be placed by Dec. 21, 11:30 p.m. Pickup will be Dec. 23, 11 a.m. to 8 p.m., or Dec. 24, 11 a.m. to 4 p.m.
Pine Valley Market
3520 S. College Rd. • (910) 350-3663 • pinevalleymarket.com
Pine Valley Market is known as the go-to neighborhood butcher shop and can secure the best cuts of beef this season for any family. They only order certified angus beef, culled from local farms across the USA; cuts offered this season include tenderloin, standing rib roast, NY strips and tomahawk steaks, plus the market is offering a whole beef Wellington.
Don't want beef? How about a rack of lamb, porchetta, duck breast, veal ossobucco, foie gras, or turkey breast? Plus, the market is offering all the traditional sides: mac and cheese, Brussels sprouts, twice baked potatoes, root veggies, collards, homemade biscuits, sourdough breads, and desserts, including pies and cakes.
Prices vary here, depending on how many you're serving.
All orders must be picked up before 1 p.m. on Dec. 24 — else they'll be held in the cooler until Monday, Dec. 28, and credit card will be charged in full.
Rx Restaurant and Bar
421 Castle St. • (910) 399-3080 • rxwilmington.com
Owners James and Sarah Doss are operating the restaurant at takeout capacity only, as Covid-19 cases continue to rise. They're also offering a Holiday Stimulus Package for diners who wish to put down the tongs this season. Folks can purchase a Lady Edison smoked picnic ham with Kat's spiced honey glaze for $20 a pound.
The restaurant also will sell its famed sides, including collards, mashed sweet potatoes, carrots, rutabaga gratin, red peas, cauliflower, kale, plus homemade biscuits, cornbread or other offerings ($6-$14). It can be finished off with homemade whole cakes or pies or pints of ice cream ($9-$28).
Diners must preorder by Dec. 22, 3 p.m., for Christmas Eve, or Dec. 29, 3 p.m., for New Year's Eve.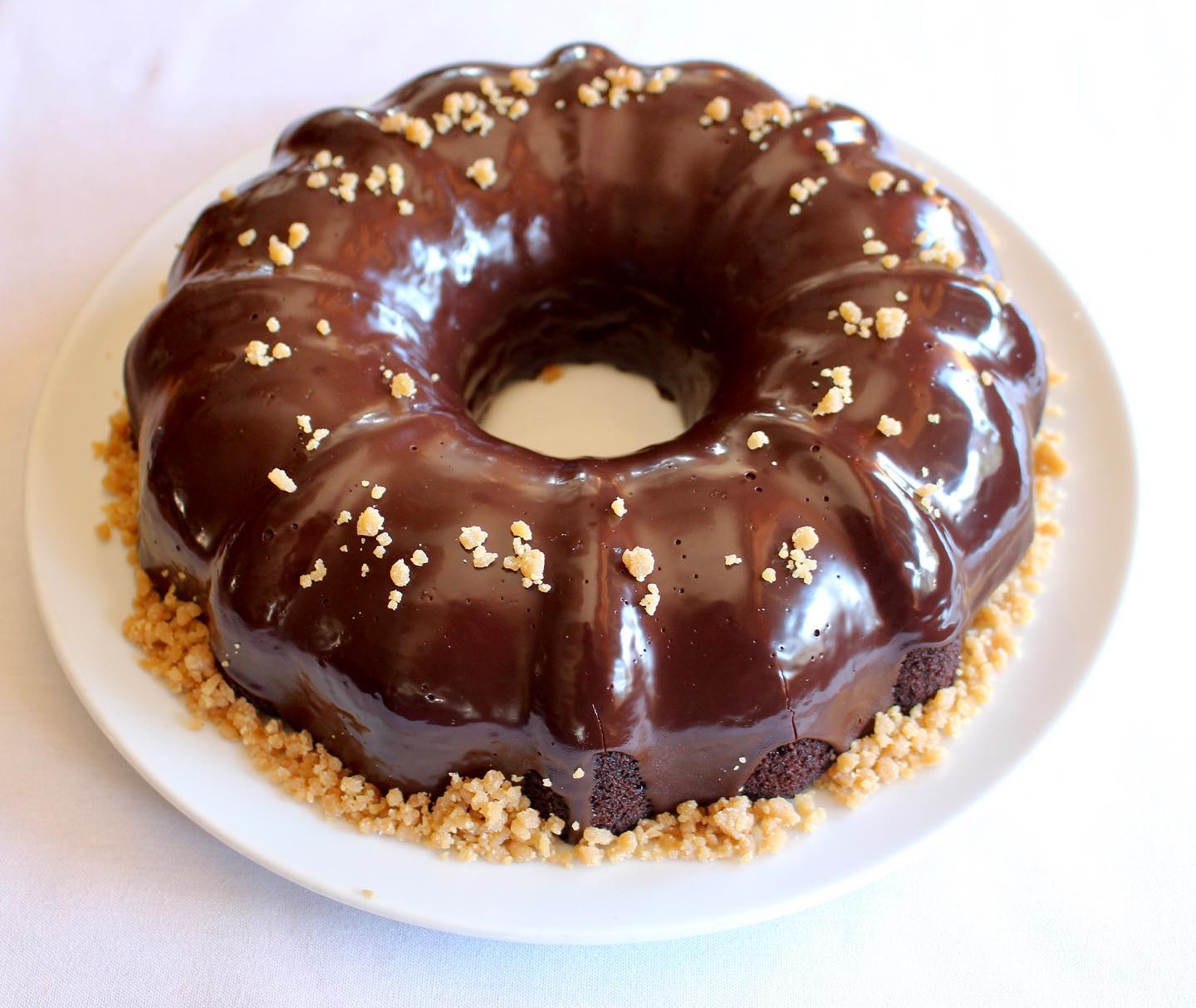 Savor Southern Kitchen
3704 Carolina Beach Rd. • 910-262-2962 • savorsouthernkitchen.com
Folks can enjoy Christmas dinner to-go from Savor on Carolina Beach Road, serving prime rib for two ($49) or six to eight ($225), or baked ham for two ($49) or six to eight ($150). All dinners include winter apple salad or butternut squash bisque, rolls and butter, then choice of two sides: mashed potatoes, squash casserole, green beans Almandine, mac and cheese, pineapple au gratin.
Savor also has small or medium holiday party boxes up for grabs, including classic charcuterie ($48-$98), dessert ($28-$60) and breakfast ($28 to $60). The restaurant also offers various appetizers, from sausage balls ($7 per dozen) to mini crab cakes ($30 per dozen), and platters, like grilled beef tenderloin and shrimp cocktail. And if you just need a few take and bake casseroles, Savor can help with that too ($20-$50).
All orders must be placed by Dec. 21, 4 p.m., and can be picked up Dec. 24, 10 a.m. – 3 p.m.
Spoonfed Kitchen
1930 Eastwood Rd., #105 • (910) 679-8881 • spoonfedkitchen.com
Spoonfed can cater to all needs this season with multiple options for breakfast, lunch, dinner and snacks. Though closed Christmas Day, it's open Christmas Eve. However, all orders must be placed by Sunday, Dec. 20; Spoonfed will schedule a pick up time between 10 a.m. and 2 p.m. before Dec. 24. (If ordering for New Year's Eve or Day, please, order by 3 p.m. on Dec. 27 to pick up between 10 a.m. and 2 p.m. on Thursday Dec. 31.)
Spoonfed is offering breakfast scones, tea breads, coffee cakes, quiches and French toast bread pudding ($3-$24), as well as appetizers, like signature cheese balls, crab cakes, jumbo shrimp, charcuterie and more ($16 and up).
Need to feed one or 14? No problem, one-dish entrees will include turkey terazzini, chicken wild-rice casserole, beef stew, and butternut squash lasagne ($18-$70). If sides are all you need to complete Christmas dinner, Spoonfed can help there, too, with garlic-roasted mash, potato and leek gratin, sweet potato salad, mac and cheese, green bean casserole and more. To top it all off, pies, cookies by the dozen, cheesecakes, mousse cake and 6-inch layered cakes are up for grabs ($28 and up).
The full menu with pricing can be found here.
Sweet & Savory Cafe
1611 Pavilion Place • 910-256-0115 • sweetnsavory.cafe
Wrightsville Beach's Sweet n Savory has multiple packages available to feed four adults for Christmas dinner. Folks will choose from ham, turkey or pork loin, with mash or stuffing, veggies and rolls for only $60, or upgrade to roast beef for $80. Packages also come with one dessert: apple-blueberry cobbler or flourless chocolate torte with assorted mousse.
Various add-ons can be purchased if serving more people, including gravy, rolls, side sauces, house or Caesar salads, mashed potatoes, sweet potato mash, veggie medley, mac-n-cheese, even additional ham, pork loin, turkey or beef ($5-$40 each).
The restaurant will have limited dine-in options, pending pandemic restrictions don't tighten for those who prefer to get out of the house on Christmas Day.
---
Want to be added to the list? Email Shea Carver at shea@localdailymedia.com