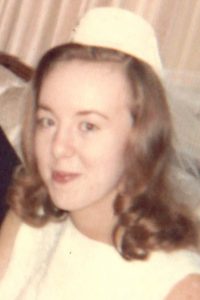 WILMINGTON — Vicki Wall Anderson, age 76 of Wilmington passed away Friday, October 8, 2021.
She was born in Durham, NC on August 14, 1945, to the late Duel Sexton Wall, Jr. and Barbara Bennett Wall. She was the widow of the love of her life for 53 years, Roger Anderson.
Vicki was a dedicated and loving wife, mother, and proud grandmother. She enjoyed spending time with her family and caring for them. She was an avid reader.
Vicki is survived by her children, Slade Anderson (Shima Behbood), Theresa Cozart (Will), and Andrea Anderson, (Brian Allen). Four grandchildren, Summer Anderson, Ethan Anderson, Abigail Cozart, and Jonathan Cozart.
The family would like to thank the staff at Accordius Health Care for the love and care given to Vicki and her family during her illness.
A family gathering will be from 3 to 4 on Wednesday, October 13, 2021, at Wilmington Funeral Chapel.
Comments