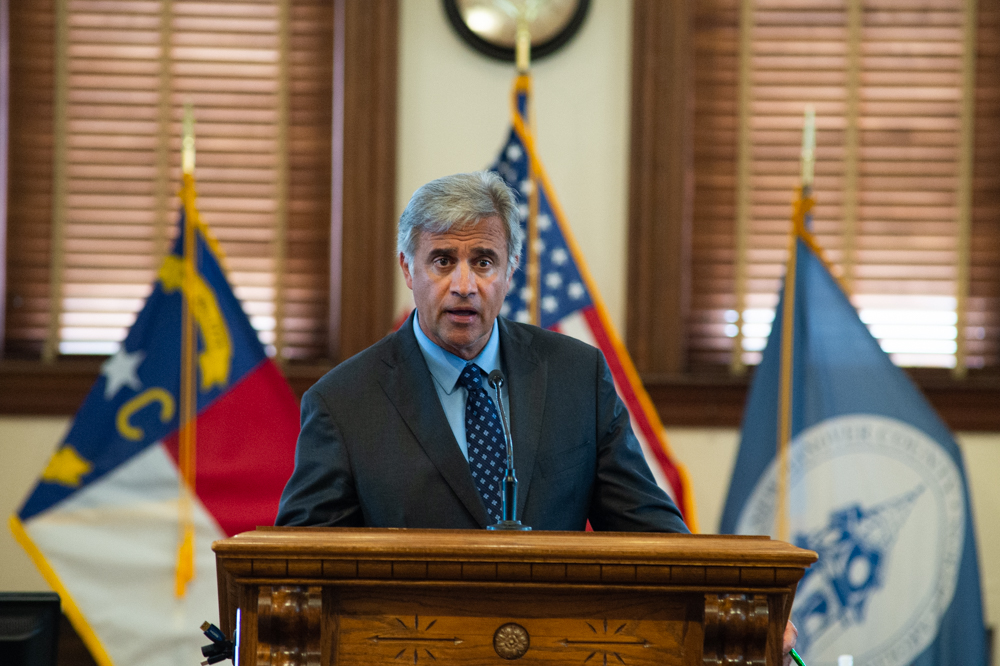 WILMINGTON — It's been four days since seven young adults — one 16 years old — were gunned down at a house party on Kidder Street. Three died and four are recovering from their injuries in the hospital.
Wilmington Police Department has yet to hold a press conference and has released minimal details about the incident publicly. The department is asking for the community's patience and understanding while it actively investigates the case.
RELATED: All victims of Kidder Street shooting between 16 and 22 years old
At Tuesday's city council meeting, Wilmington Mayor Bill Saffo invited WPD Chief Donny Williams to provide a public update on the shooting. "Our city is not immune to the problem of gun violence," Saffo said before introducing Williams. "When acts of violence occur people want answers and they deserve information, and that will and needs to happen."
Williams began his remarks by thanking first responders for their compassionate and diligent efforts that night. He read from prepared remarks, reading many lines directly from a press release already shared by the department:
"Due to the number of victims in this case and the circumstances surrounding it, it's going to take time and a significant amount of resources to complete a thorough investigation. We are asking for patience from the public and we're asking to allow us time to gather facts as we attempt to determine what happened. Once we have enough details that we can share publicly we will hold a press conference. The direction this investigation goes in will determine the timeline of when that press conference will be."
The community will be notified when WPD is ready to host a press conference, Williams said. "We're not going to rush this," he said.
Williams asked that anyone in the community to consider contacting the department with information. Saffo pleaded for witnesses to speak up. Though witnesses outside the scene have described the incident, no one from inside the party appears to have come forward.
"I know there was a lot of people supposedly at this party and there's no witnesses that really have come forward," Saffo said. "That's obviously a concern for the community."
Williams did not correct Saffo's statement.
Tuesday, New Hanover County announced it was offering free mental health resources alongside Coastal Horizons to help those affected by the recent shootings. Counselors will be available between 10 a.m. and 2 p.m. between Wednesday and Friday at Mt. Olive AME Church.
Those with information on the Kidder Street shooting can contact WPD at (910) 343-3609 or send anonymous tips via the Wilmington, NC PD app or text 847411 (tip411) and include the keyword WPDNC.
---
Send tips and comments to info@portcitydaily.com
Want to read more from PCD? Subscribe now and then sign up for our morning newsletter, Wilmington Wire, and get the headlines delivered to your inbox.