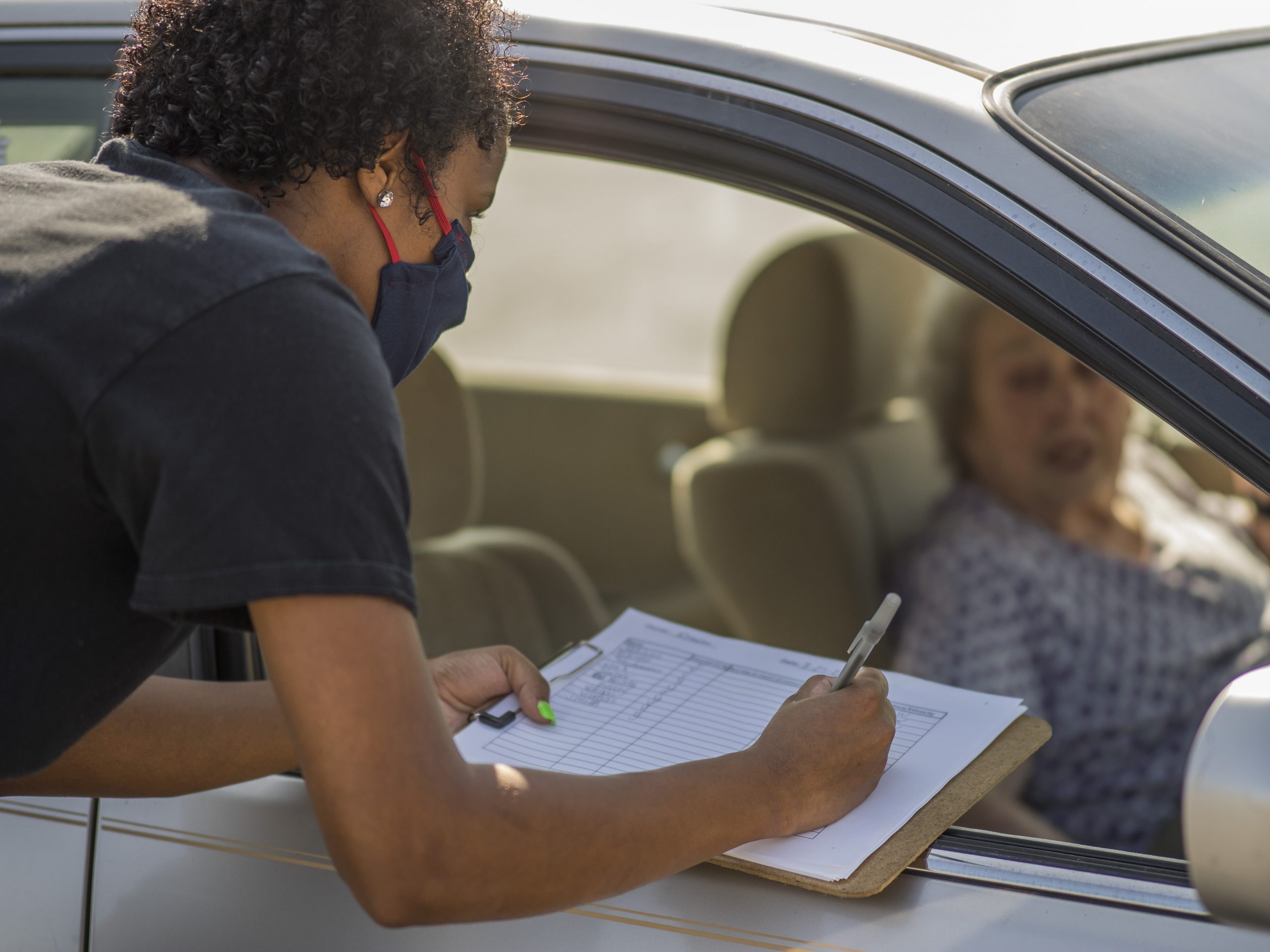 BRUNSWICK COUNTY — Any family or individual 18 and older will be able to gain access to free over-the-counter medications next week. NC MedAssist, in partnership with Humana and Wilmington Health, will set up a Mobile Free Pharmacy on Mar. 5, 9 a.m. to 2 p.m., at the Navassa Community Center.
"We want everyone to stay healthy this winter, which not only coincides with cold and flu season, but is complicated by COVID-19," Patrick Farley, Humana's North Carolina director, said.
RELATED: Flu numbers drop dramatically in N.C. as people mask up, stay home
The pharmacy event will offer drive-thru service only and requires all participants remain in their vehicles and follow Covid-19 protocols to pick up medications. Various allergy (adult and child), cough and cold (adult and child), digestive aids, pain relief, vitamins, eye care, laxatives, skin treatment, sleep aids and stop smoking aids are offered. Even personal hygiene items, like soap and shampoo, are offered.
Though not mandatory, folks can preorder their items through an online form upon selecting the Brunswick event. The form requires basic contact information, and asks questions about health insurance, whether folks need assistance with prescription meds, as well as seeks permission for health insurance agents to contact registered users.
NC MedAssist is a nonprofit organization that focuses on mailing free prescription medications directly to patients. Its mission is to help those in need, including the uninsured and the underinsured, so procuring life-saving medication isn't a burden.
Those who don't have access to preregistration will be able to participate in the event as supplies last.
Insurance is not needed to retrieve meds from the free event, nor is identification required.
"We will be bringing close to $100,000 worth of OTC medicine to the event to be distributed to those most in need in our community," Sheila Kidwell, director of foundations and communication at NC MedAssist, said.
The Mobile Free Pharmacy has served thousands of people and distributed more than $76 million in prescription medication in 2020.
In order to serve the community efficiently, the program also needs volunteers. Roles include pharmacy consultation, client "personal shoppers," and sorters. Interested parties can sign up at www.medassist.org/volunteer.
NC MedAssist offers three programs annually across the state: the Free Pharmacy Program (for prescription medication), the Mobile Free Pharmacy Program (for over-the-counter medicine), and the Transitional Jobs Program (for individuals with barriers to employment), according to a press release.
The Brunswick County event takes place at 338 Main Street in Navassa, over the bridge, 9 miles or so from Wilmington.
Participants can select one item from each category of medications offered:
Allergy: Nasal Spray, Claritin, Allegra, Zyrtec, Nasal Saline Spray, Benadryl
Adult Cold & Cough: Multi-Symptom Day, Multi-Symptom Night, Cough Syrup
Digestive Aids: Anti-Diarrheal, Fiber, Antacid, Probiotics
Pain Relief: Pain Relief, Aspirin 81mg, Muscle Rub, Tylenol, Goodys/BC Powder, Aspirin 325 mg
Vitamins: Heart Health, Mental Awareness, Hair, Skin, and Nails, Men's Health, Women's Health, Immunity Boost, Liver Health & Function, Memory Boost
Eye Care: Eye Drops, Contact Solution
Laxative & Hemorrhoids: Milk of Magnesia, Laxative
Skin Treatment: Triple Antibiotic Ointment, Scar Treatment, Sunscreen, Anti-itch
Personal Care: Shampoo, Lotion, Body Soap, Vaseline
Sleep Aid: Melatonin, Generic Sleep Aid
Stop Smoking Aid: Nicotine Gum, Nicotine Lozenge
---
Email tips and comments to info@portcitydaily.com
Want to read more from Port City Daily? Subscribe now and then sign up for our morning newsletter, Wilmington Wire, and get the headlines delivered to your inbox every morning.