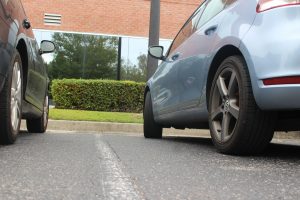 LELAND — Finding parking can be stressful, which is why local governments have requirements for the amount of parking developers must include when constructing new projects, for example, in Leland multi-family units must include on space per bedroom but due to current trends, that number could be changing.
The Town of Leland Planning Board will consider approving a text amendment to the Town's Zoning Ordinance changing the minimum number of spaces required from 1 per bedroom to .75 per bedroom on Oct. 24.
According to the Planning Board's agenda, town staff continuously reviews local ordinances to ensure that the code keeps up with industry standards.
Gary Vidmar, Economic Development Director for the Town of Leland said that the change in the ordinance was not necessarily initiated by the town, rather the market has changed and developers have encouraged the town to look into it. According to Vidmar, developers are looking to increase the amount of green space in apartment complexes, and residents do not have the same amount of vehicles that were seen in the past.
"While conducting research on current market trends for multi-family developments, staff determined that, more and more, apartment projects are getting designed with recreation and walkability in mind resulting in less pavement, less parking spaces and more areas designated for amenities such as walking and bike paths, green space, dog parks, tennis and pickleball courts and the like. Consequently, the number of parking spaces required by typical apartment dwellers is less than it was in the past," according to the request for action.
While the amendment would change the minimum number of spots required for multi-family, the minimum number of parking spaces for single family homes, retail spaces, restaurants, and all other types of locations requiring on-site parking would remain the same.
The town's planning staff is requesting the Planning Board make a motion to recommend Town Council approve the text amendment.
---
Michael Praats can be reached at Michael.p@localvoicemedia.com