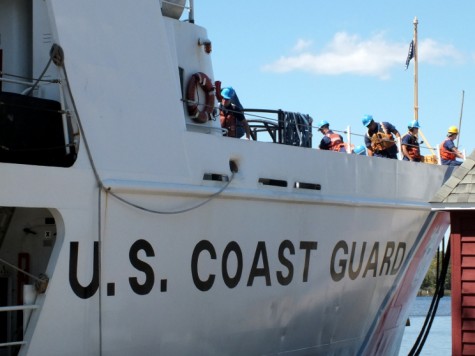 BRUNSWICK COUNTY — The Coast Guard announced today it will be discontinuing operation of ten navigational buoys located in the Lockwoods Folly Inlet.
The navigational aids are located in the inlet separating Oak Island from Holden Beach, where the Lockwoods Folly River empties into the Atlantic.
The Coast Guard cited extensive shoaling, or deposits of sand that reduce the water depth, as the primary concern. According to the Coast Guard, the waterway has become inaccessible to vessels drafting three feet or more.
According to Chief of the Waterways Management Division for Sector North Carolina Lt. Eunice James, the Coast Guard believes it can longer reliably chart passable routes through the inlet. In a release, the Coast Guard called the current buoys "misleading, which can be more dangerous than having aids to navigation" and said "[m]ariners transiting through Lockwoods Folly Inlet do so at their own risk."
James said suspension of the navigational aids would be temporary. The Coast Guard was working with federal, state and local agencies to reassess the area and provide new navigational routes as soon as possible.
"Mariners need to be aware that navigational aids in the vicinity of Lockwoods Folly are not currently reliable and present a danger," said James. "The Coast Guard is aware and taking action as soon as possible to remedy the situation."
The Coast Guard directed concerned mariners to check the Local Notice to Mariners 5th Coast Guard District for the latest positions and status of aids to navigation.