A music-packed weekend is on the horizon with Keller Williams, Haim, and Ogden Music Fest, plus flicks at Uptilt Film Festival and movie night with the birds. Plant Palooza, a vintage fashion show, not to mention burger week continues.
Thursday, May 19
Port City Taste Burger Week
Various locations across Wilmington
Burger Week continues through Sunday.
Founded by Port City Daily, the week features 18 restaurants and over 25 burgers at various price points, from $5 to $21. The burgers are versatile to appeal to other palates, too — with traditional beef and Kobe beef offered, as well as veggie options (bean and cauliflower) and even exotic meats, like camel.
There are no coupons, special passwords, or tickets needed. Just head to one of the listed participants, and ask for the special restaurant week menu.
To read more about Port City Taste Burger Week, click here.
Participants include:
Cast Iron Kitchen ILM | Click for $5-$17 menu
Catawba Brewing | Click for $10 menu
Crust Kitchen and Cocktails | Click for $15 menu
Flying Machine at WB | Click for $14-$16 menu
Front Street Brewery | Click for $12 menu
Hops Supply Company | Click for $13-$14 menu
Mess Hall | Click for $13 menu
Platypus & Gnome | Click for menu
Poe's Tavern | Click for $15-$17 menu
Rebellion | Click for $15 menu
Shuckin' Shack Oyster Bar – Downtown Wilmington NC | Click for menu
Soundside Seafood & Raw Bar | Click for menu
South Beach Grill | Click for $16 menu
True Blue Butcher and Barrel | Click for $15-$21 menu
True Blue Butcher & Table | Click for $15-$21 menu
Watermans Brewing | Click for $13 menu
Whiskey Trail at The Creek | Click for $15 menu
Whiskey Trail Midtown | Click for $15 menu
Wild Wing Cafe | Click for $19 menu
OTHER THURSDAY HAPPENINGS
Adult Skate Night — Local skate group Wanderlust Wilmington Roller Skaters meets every Thursday at 8 p.m. to roll back some of the fun from their youth. Adults are welcome to skate for $8 plus $4 for rentals at Scooters Family Skating Center (341 Shipyard Blvd.) — roller blades also optional. The group often can be spotted wearing neon and tie-dye and marks itself as a "judgment-free zone," meant for people to build friendships and have a good time.
Open Mic with Shawn and Jim — At Bourbon Street (35 N. Front St.) in Wilmington, musicians and singer-songwriters are welcome to sign up for Thursday's open mic. The event gets underway at 9 p.m., hosted by Shawn Pugh.
Historic Wilmington Foundation Preservation Awards — Tonight at Thalian Hall (310 Chestnut St.) in city council chambers, from 6 p.m. – 7:30 p.m., the Historic Wilmington Foundation will recognize stewards of preservation at its annual awards ceremony. Sponsored by Residents of Old Wilmington, efforts will be recognized in five categories, including adaptive reuse, rehabilitation, appropriate new construction and restoration.
Friday, May 20
Uptilt Film Fest
Jengo's Playhouse, 815 Princess St. • Passes: $10-$60
With a mission to celebrate women filmmakers, the Uptilt Film Festival is taking place all weekend long at Jengo's Playhouse. Formerly known as Cinema Sisters, the sixth-annual event focuses on short films and will screen 50 pieces of work across 11 countries, all created and written by people who identify as female.
The volunteer-based festival awards grants, plus prizes to films in six categories shown at the festival. Also taking place are workshops and educational opportunities through Sunday.
There is a virtual component offered for attendees who don't wish to participate in-person. The full schedule can be found here; passes are $10 per film block and go up to $60 for full access. There are also social opportunities throughout the event, such as a low-country boil and dinner and movies, with catering by True Blue.
OTHER FRIDAY HAPPENINGS
The Struts — This British rock outfit will electrify Greenfield Lake Amphitheater Friday night. It will be one of eight shows they're playing in America before flying back across the pond to finish out the tour. Vocalist Luke Spiller, guitarist Adam Slack, bassist Jed Elliott, and drummer Gethin Davies provide a blend of pop and glam rock across three albums since they're founding in 2012: "Everybody Wants" (2014), "Young and Dangerous" (2018), and "Strange Days" (2020). Tickets are here.
The Midatlantic and Mike Blair — Two local bands will perform at Waterline Brewing Friday as well. The Midatlantic's Americana and bluegrass sounds will be more full with the addition of new violinist Annie Jewell. Jewell plays with the Wilmington Symphony and just finished her masters in music at Saint Andrew's University in Scotland. Also taking the stage will be acoustic artist Mike Blair. The show begins at 7 p.m.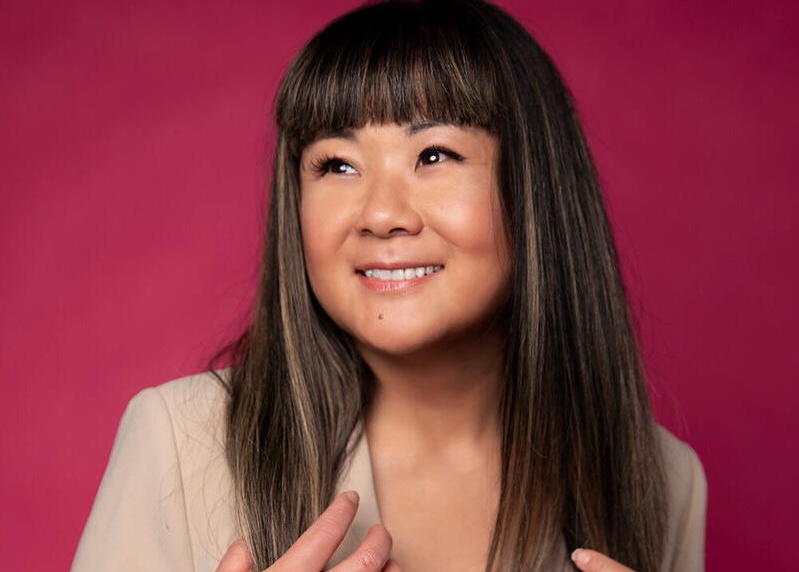 Saturday, May 21
Jenny Yang
Dead Crow Comedy Room, 511 N. 3rd St. • Tickets: $20-$30
Comedian Jenny Yang is headed to downtown's comedy room this weekend for on Friday and Saturday nights. Noted as one of Variety's 10 comedians to watch in 2020, Yang has written for numerous shows, including HBO Max's "Gordita Chronicles," Fox's "Last Man Standing" and E!'s late-night talk show "Busy Tonight" with Busy Philipps.
A former labor organizer, Yang's two passions are social justice and comedy. Both combine in "Comedy Crossing," a standup show inside an Animal Crossing video game which raises money for Black Lives Matter causes. The comedian has raised $40,000 to date.
Shows take place at 7 p.m. and 9:30 p.m. both nights.
OTHER SATURDAY HAPPENINGS
Art in the Gardens — Taking place at 5761 Highgrove Pl., art in the gardens will showcase paintings, pottery, ceramics, sculpture, and mixed media works by 11 artists in two gardens. Free to attend, works are individually priced. The event takes place from 11 a.m. to 5 p.m. Saturday and noon to 5 p.m. Sunday.
Keller Williams and the Keels — Headed to town with his acoustic in tow, Keller Williams will be joined by the Keels to play Greenfield Lake Amphitheater at 7 p.m. Williams has performed bluegrass, funk, folk, jazz, rock and reggae for the better part of three decades. He takes the stage with husband-and-wife duo Larry and Jenny Keel to perform covers — from Weezer to the Dead to the Raconteurs — and original tunes from their albums "Grass," "Thief," and "Speed." Tickets are $27.50 each and are on sale now.
Bargain Box 22-Year Anniversary — The Bargain Box of Wilmington (4213 Princess Place Dr.), an outreach ministry operated by Church of the Servant Episcopal, is celebrating more than two decades as a nonprofit thrift store. Its focus is to provide affordable clothing and housewares to the community. The Bargain Box has given back $105,000 in grant money to help social service agencies such as Good Shepherd Center. It also has distributed $119,000 in "Bargain Bucks" free vouchers through 40 local nonprofit agencies. During Saturday's anniversary event, 11 am. to 4 p.m., guest speakers will discuss their work in areas of homelessness and environmental concerns, as well as county leaders including the mayor (1 p.m.).
New Anthem Beer Project + Monty's Home — Monthly, New Anthem on Greenfield Street in the South Front District hosts a pop-up event to benefit a nonprofit. On Saturday, it will feature Monty's Home, a Pender County-based animal rescue, which also runs the Pawsitive Partners Prison Program. Monty's ensures veterinary bills, grooming supplies, food, toys, bedding, leashes, collars, treats and other expenses associated with proper canine care and training are covered. The pop-up event welcomes donations of Kong-brand toys, Nylabone brand chew toys, crates (collapsible wire), training treats, canned dog food, gift cards to pet stores and other items. Vendors will be set up, donating funds back to Monty's, and a DJ will spin tunes; True Blue Butcher and Barrel next door will have $10 smash burgers, with $5 going to Monty's.
Ink Making Workshop — Catherine Cross Tsintzos will instruct the ancient tradition of making ink at Cameron Art Museum. The craft dates back to the 15th century when inks, pens and paints were created by hand. Tsintzos will teach techniques to create permanent and water-soluble inks, such as lake pigments made from natural dyes, working with tannins, iron and oxides, and various dip pens and papers on which to test the inks. Students will keep their handmade inks and the handmade testing journals they create. The inks and pigments are suitable for Sumi brush painting, dip pen writing and drawing, painting and printmaking, according to a press release. Learn more here.
Movie Night with the Birds — SkyWatch Bird Rescue is hosting a movie night with an outdoor cinema set up on its front pasture grounds. It will screen "Hitchhiker's Guide to the Galaxy" from 6 p.m. to 10 p.m. It's $14 for adults and $10 for kids ages 3-12 (2 and under enter free). The fee includes admission to the sanctuary, with snacks to feed the horses, donkey and emus. Raptor ambassadors will also be on site to greet guests and take photos. Lawn chairs, blankets and picnics welcome; there will be popcorn and drinks for sale. Shoe covers, porta potties, masks, sanitizer and a handwashing station will be set up.
Arty Party — The Arts Council of Wilmington and New Hanover County will celebrate its 10th year anniversary with live music, fine art, food and drinks at the Arty Party, 7 p.m. to 10 p.m. Taking place at CFCC Union Station (502 N. Front St.), event tickets are $100 to benefit the council's outreach. Performances will be from local musicians Lauren McLean, Roger Davis and Nancy King, as well as Techmoja Dance and Theater and ballroom dance by Linda Wilson and Jim Desmond.
Sunday, May 22
Local Vintage Fashion Show and Pop-Up Market
Flytrap Brewing, 319 Walnut St. • Free
Amanda Vinopal from Sun and Shine Vintage is hosting a fashion show with multiple vintage markets Sunday. The show will feature wares from Sun and Shine, Thrift Hive Threads, The Vintage Cellar, Threads by Sydney and Second Skin Vintage. Each store will style their looks on six models "of all sizes and ethnicities," according to Vinopal.
"I wanted to bring awareness that vintage is for everyone — all body types and genders. It is all here locally, to shop sustainably and promote the conservation of our environment," she added.
The show is also a benefit for Sokoto House — a community center promoting inclusion and diversity. Vinopal is holding a clothing drive and suggesting vendors and attendees bring gently used items to donate.
Doors open at 1 p.m., and the fashion show will start at 2 p.m. Gravity Records will be onsite spinning tunes, and attendees can purchase looks they see on the runway or shop the vinatge stores' other collections at a pop-up market set up until 5 p.m.
Made in Venezuela food truck will be on site and Flytrap will sell its one-of-a-kind brews throughout the event.
OTHER SUNDAY HAPPENINGS
Ogden Music Fest — During a benefit show Sunday at Ogden Tap Room, live acts will perform six hoursmusic on the main and gazebo stages. Proceeds from raffles and ticket sales will go toward medical bills for Jet 22 and Seneca Guns founder Walt Metts, who had open-heart surgery in March. Eleven bands will play, including Bacon Grease, Monkey Function, Eric Metts (Walt's son), Carey Benjamin and Port City Shakedown. All food and beverages served during the event are cash purchases only. $10 tickets to the show are available here.
Plant Palooza — Sunday Funday at Waterline Brewing will consist of multiple plant vendors lining up to sell fresh cuttings, as well as offer demonstrations and workshops. There will be live music by Cara Schauble, afood truck from Chrome Gnome, plus beer from Waterline available for purchase. The event is hosted by the Downtown ILM Market and takes place from 3 p.m. to 7 p.m. A portion of proceeds will go to the Ability Garden.
CANCELED AFTER THE POST WENT LIVE: CLICK HERE FOR INFO
Haim — American pop-rockers, Haim — a trio of California sisters, Este, Danielle, and Alana — are landing at downtown's Live Oak Pavilion on Sunday evening. The band has released three albums, including 2013's "Day Are Gone," 2017's "Something to Tell You" and 2020's "Women in Music Pt. 111." The latter was nominated for a Grammy, and charted No. 1oe in album sales and on the Alternative Rock, iTunes and Rock Album charts. The single, "The Steps," from "Women in Music Pt. 111" also was nominated for a Grammy. In 2021, Haim released "Cherry Flavored Stomach Ache," a song for the soundtrack of Netflix's "The Last Letter From Your Lover." The show starts at 8 p.m. and features American singer-songwriter Sasami opening. Tickets are still available for $29.
Beer and Hymns at Watermans — The organization Cape Fear Beer and Hymns does exactly as its name implies: sings and drinks craft beer. The group will gather at Watermans on Sunday and welcomes everyone to join — even nondrinkers. "We sing the hymns that mean so much to our hearts!" according to the club. The meetup is from 6 p.m. to 7 p.m. at 1610 Pavilion Pl.
---
Have tips or comments? Email info@portcitydaily.com
Want to read more from PCD? Subscribe now and then sign up for our morning newsletter, Wilmington Wire, and get the headlines delivered to your inbox every morning.