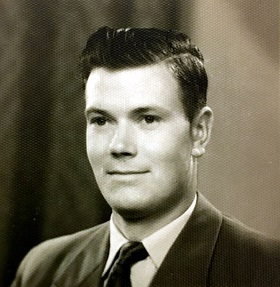 BOILING SPRING LAKES — Rudolf Karl Spitzer has gone home to his beautiful wife, Amanda, Friday, Feb. 12, 2021. Rudolf was born in Berlin, Germany, in July of 1935.
As a boy, he and his family survived the bombings of World War II. Those events would have a great impact on him. He became a master carpenter, eventually building his own sailboat.
Rudolf was also a master gardener whose flowers would be admired by many people. He could fix and modify anything to perfection and was an avid photographer. Rudolf and Amanda, from Alzenau, Bavaria, emigrated to the United States in the late 1950s with two sons, Thomas and Markus. They would welcome his mother, Antonio; daughter, Ursula; and son, Joseph, would soon follow.
Rudolf became a successful businessman, settling in Williamsport, Pennsylvania. The Susquehanna River became the family playground. He and Amanda would refer to that area as "their little Hawaii." The rolling hills were a happy reminder of Germany. Employment took them to North Carolina and retirement to Boiling Spring Lakes.
Rudolf's hobbies included radio control cars, boats and planes. Gardening and working with tractors were also passions.
Rudolf and Amanda are survived by Thomas and Gayle Spitzer, Markus and Katherine Spitzer, Joseph E. Spitzer and Ursula Spitzer Wight; and grandchildren, Lukas, Derek, Jakob, Tammy, Laurie, Debbie and Billy.
Many warm thanks to Hospice of Brunswick County and the fine caregivers of NHRMC in Wilmington.
Share online condolences with the family at Peacock-Newnam & White Funeral and Cremation Service.