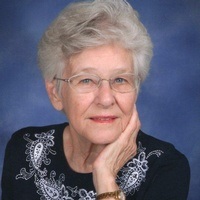 WILMINGTON — It is with great sadness that family are announcing the passing of Nancy Griffith McLean. She went home to be with the Lord Tuesday, Sept. 11, 2018, just two days after her 86th birthday.
She was born Sept 9, 1932, to the late Marie Gaylor and Frank "Mack" Griffith and lived all her life in Wilmington. After graduating from New Hanover High School in 1950, and then James Walker School of Nursing, she went on to become a nurse anesthetist after graduating from Watts in Durham. She spent most of her career in the operating rooms of James Walker Hospital and New Hanover Regional Medical Center. After many years of dedicated service there, she retired but continued to work at Dosher Hospital in Southport, at Brunswick Hospital in Supply, and Surgical Care in Wilmington on a PRN basis because she loved nursing, anesthesia and helping people.
Nancy was married in 1957 to George E. McLean of Wilmington, and they raised three children in their 49 years together. George preceded her in death in 2002. Surviving her are daughter, Nancy M. McLean; son, George Edward McLean Jr., and his wife, Beth; daughter, Laura M., and her husband, Jack Watkins, all of Wilmington. She has three grandsons, Brandon A. Watkins, and his wife, Amanda W., of Wilmington, Edward H. McLean of Boone and Robert H. McLean, of Wilmington and UNC Chapel Hill; and a granddaughter, Taylor Marie Watkins of Carolina Beach. Nancy was also blessed to have two great-granddaughters, Layla Gray and Reese Caroline Watkins.
The other loves of her life were her church, Winter Park Presbyterian, where she was a dedicated member for many years, the Presbyterian Women's Group, and the Quilters by the Sea Guild. She learned to quilt after her husband's death and spent many, many, many hours at the sewing machine creating wonderful quilts for family, friends and multiple charities and teaching others how to sew and quilt.
The family wishes to thank Elaine Lawson and Sue Boykin, who are our adopted sisters now, and wonderful caregivers in the last months of Nancy's life. We could not have managed without these great ladies. We also wish to thank Dr. Thomas Lee and nurse Carolyn, and Lower Cape Fear Hospice, especially Keisha, her home health aide, for all the TLC.
Visitation will be held at 2 p.m., Saturday, Sept. 29, at Andrews Mortuary Pine Valley Chapel, followed by a service at 3 p.m., and then burial in Greenlawn Cemetery. The Rev. Emile Harley will officiate.
In lieu of flowers, memorials may be made to Winter Park Presbyterian Church, Wilmington, or to the charity of one's choice as there are so many needs in this post-hurricane time. Meme, we love you and miss you very much.
Share online condolences with the family at Andrews Mortuary & Crematory.