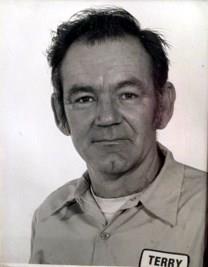 William Terry Stephens, 72, of Boiling Spring Lakes, passed away Monday, Feb. 9, 2016 at New Hanover Regional Medical Center.
Mr. Stephens was born May 14, 1943, son of the late William Harold "Steve" Stephens and Doris Hickman Stephens Schulze. He retired from Sunny Point Military Ocean Terminal. Mr. Stephens coached tee-ball and Little League baseball for many years. He was a member of the Southport Jaycees and the Fourth of July Fireworks Committee. He was an avid hunter and a commercial fisherman.
In addition to his parents, Mr. Stephens was preceded in death by his stepfather Henry Schulze. Survivors include his wife of 50 years, Beverly Howard Stephens; son, Steve Stephens of Boiling Spring Lakes; daughter, Lissa Stephens Bevel and husband Ray of Boiling Spring Lakes; four grandchildren, Brandy Strickland and husband Matt, T.J. Stephens and fiancé Katty, Terry Bevel, and Tyler Bevel; two great grandchildren, Bella Catherine Strickland and Kaidence Cabe Stephens; and his canine companion, Drifter.
A memorial service will be held at 2 p.m. on Thursday, Feb. 11 at Peacock-Newnam and White Funeral Home Chapel, with the Rev. Charles Drew officiating. Inurnment will follow at Northwood Cemetery.
The family would like to extend a special thanks to Dr. Andre' Minor for the exceptional care he had for Terry.
In lieu of flowers, memorials may be made to Long Bay Artificial Reef Association, 124 West Island Drive, Oak Island, NC 28465 or NC Wildlife Federation, 1024 Washington St., Raleigh, NC 27605.
Please leave online condolences at Peacock-Newnam and White.
To view the full list of Port City Daily obituaries, click here.