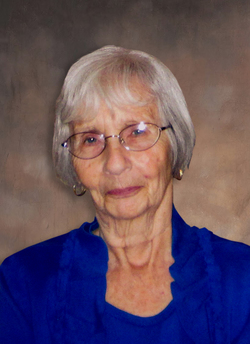 Jackie Blanton Roberts died Nov. 16, 2015, at 12:45 a.m. surrounded by her family.
Mrs. Roberts was the daughter of the late Mattie and Alton Blanton, of Wilmington and was preceded in death by her husband, Carl Graham Roberts; son, Danny Ray Roberts; sisters, JoAnn Blanton Skipper and Ruby Blanton Peele; and brother, Gene Terry Blanton.
Mrs. Roberts was a loving mother to her sons, Carl Graham Roberts Jr. and Richard M. Roberts (Sandra) and daughters, Sherry Roberts Johnson (Bruce) and Lisa Roberts Newins (Robert). She is also survived by her sisters, Judy Parlatore and Selena Brigman (Randy); grandchildren, Shellie Harrell, Crystal Roberts, Corey Newins, Sarah Roberts and Matthew Roberts; two great-grandchildren, Haven Harrell and Mason Newins; seven nieces and nephews; and seven great-nieces and nephews.
Mrs. Roberts worked at Gibsons Department Store and JC Penney, retiring after 20 years. She was a member of Lake Forest Baptist Church and loved being at the beach and spending quality time with her family and friends.
The family will receive friends from 2 to 3 p.m. Friday, Nov. 20, 2015, at Andrews Mortuary on Market Street, with a service to follow at 3 p.m.
In lieu of flowers, memorials may be sent to Community Home Care and Hospice, 497 Waterford Way, Suite 208, Belville, NC 28451.
Please leave online condolences for the family at Andrews Mortuary.
To view the full list of Port City Daily obituaries, click here.