WILMINGTON — Over the weekend, the city's new "black lives do matter" art exhibit was erected in a space adjacent to Jervay Park, visible from Third Street.
Local artists contributed their work letter by letter, reflecting on the city's ugly racial history and recent events in a post-George Floyd era.
Related: Wilmington's 'Black Lives (do) Matter' debate will wait another two weeks
The proposal was first brought to City Council by UNCW professor Dr. Janna Robertson, local artist Greyson Davis, and Support the Port's director Cedric Harrison.
The sign is considered official "government speech," according to city attorney John Joye's analysis.
First proposed as a "black lives matter" street mural, the concept morphed into its current form to distance the message from the official Black Lives Matter organization, including an "end racism now" sign. Council approved the temporary one-year art exhibit in a 5-2 vote on Aug. 18, with Niel Anderson and Charlie Rivenbark dissenting.
Both said they felt it wasn't appropriate for the government to adopt this type of speech. Mayor Bill Saffo said the issue was the most divisive and heated issues he'd ever seen as mayor.
Lighthouse Films funded the art supplies and sourced artists for the exhibit. Art included in the exhibit includes local references to Minnie Evans, the Daily Record, local protest leaders, as well as national references, including depictions of Martin Luther King Jr., Bell Hooks, Trayvon Martin, and more.
Click to enlarge and scroll through the gallery: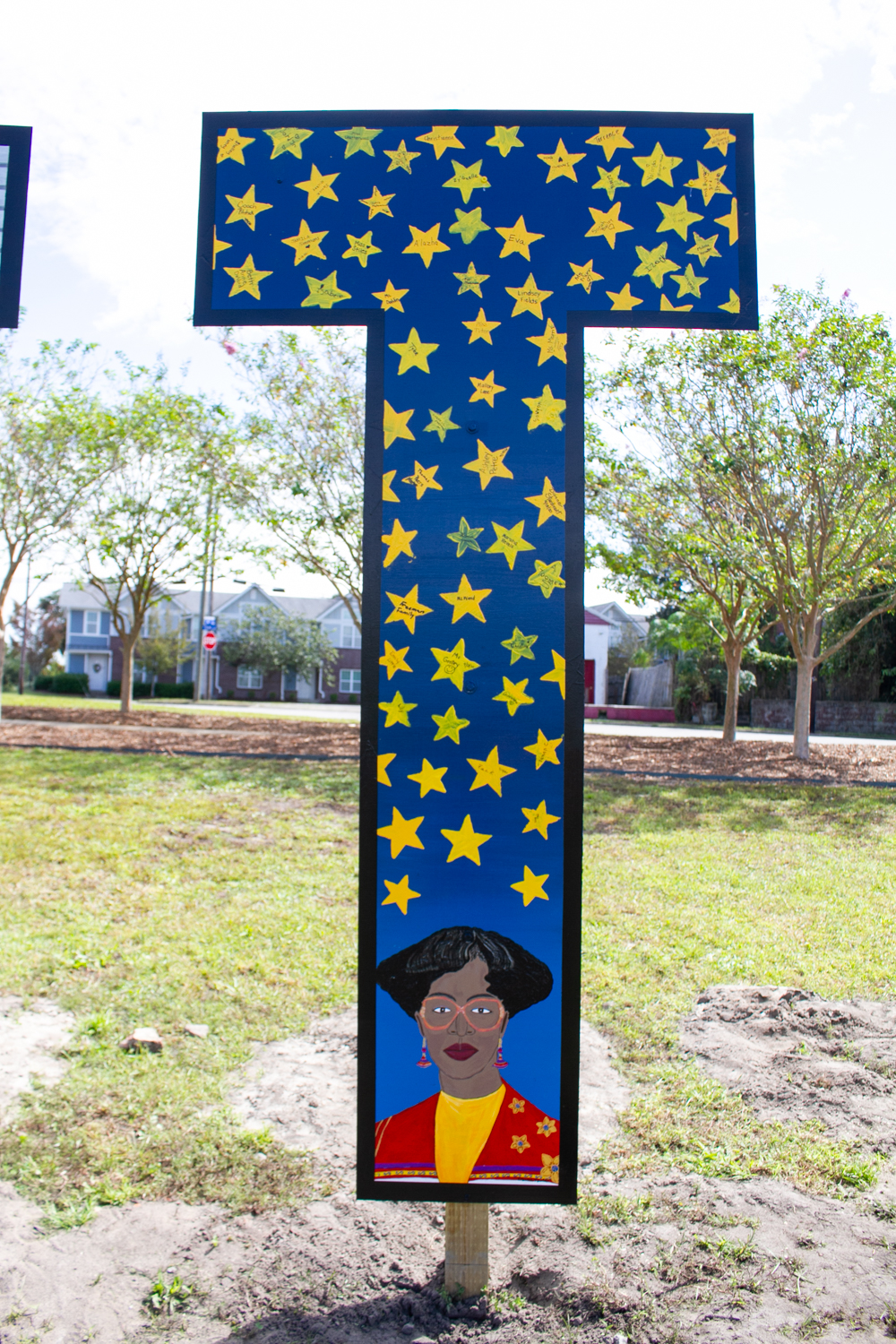 ---
Send tips and comments to info@portcitydaily.com

Comments