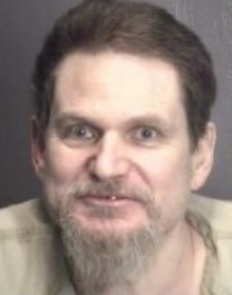 WILMINGTON — A Wilmington man will spend more than three decades in jail after a jury Friday convicted him of three counts of first degree sexual exploitation of a minor, statutory rape and indecent liberties with a child.
A jury deliberated for several hours on Friday before returning guilty verdicts against Robert Pole, 50, according to a press release from District Attorney Ben David's office. He was found not guilty on a charge of second degree sexual exploitation of a minor.
Following the verdict, Judge Phyllis M. Gorham sentenced Pole to 413-617 months in the Department of Adult Correction.
Prosecutors said Pole hired the victim, then 15, to babysit his children. Over time, Pole began to sexually assault the girl. He also filmed those assaults.
The jury heard testimony from the victim, the New Hanover County Sheriff's Office detective who charged the case and also viewed some of the footage Pole filmed, the release states.
"This man was a predator who generated child pornography and took advantage of a young woman who was in his employ," David said. "He is deserving of this jury's verdict and the harsh sentence that was handed down this evening."