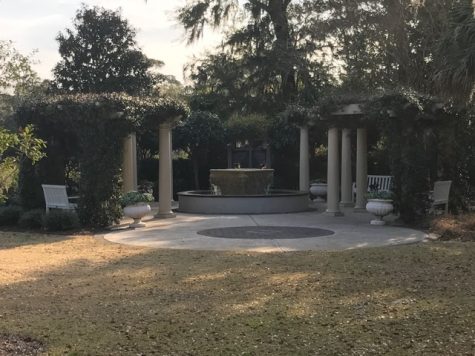 WILMINGTON — Airlie Gardens has announced its 'Summer Concert Series' line-up of local and regional acts, as well as an improved solution for the limited parking available at the gardens.
The summer series will kick off Friday, May 19, with North Carolina singer-songwriter Ellison. Ellison has toured North America and Japan, playing both covers and original music.
The series will then feature artists on the first and third Friday of each month from June through September. Performers will include newcomers Bad Disguise, a classic-rock five-piece band from Jacksonville, and Signal Fire, a reggae band from Wilmington that has shared the stage with The Wailers and the Dirty Heads.
Also playing will be L-Shape Lot, winner of Encore Magazine's "Best Local Band" for the Wilmington area and a regular on the Airlie summer series.
As in previous years, the performances are for all ages. All seating is on the all-outdoors lawn. Airlie Gardens permits — and encourages — blankets, lawn-chairs, small portable picnic tables, as well as food and alcoholic beverages (for those over 21).
"We love seeing people of all ages come to Airlie, spread out a blanket, and enjoy great music in a beautiful setting," Airlie Gardens' Development Manager Janine Powell said of the event.
New this year, is off-site parking, held at the New Hanover County Government Center, at 230 Government Center Drive. Free trolley service will be offered to the concert from the government center's west parking lot (by the Ten Pin Alley bowling lanes off College Road).
All shows are from 6 to 8 p.m. with tickets, $10 for adults and $2 for children under 12. The concert is free for Airlie Gardens members. For more information or tickets, visit the 2017 Summer Concert Series website.
Official lineup for the Airlie Gardens 2017 Summer Concert Series: