Wilmington
Wilmington police have arrested three teens in connection with a robbery at a home on Wrightsville Avenue.
Three armed suspects entered the front door of the apartment in the 2200 block of Wrightsville Ave., just after 9 p.m. Sunday, according to Wilmington Police Department Spokeswoman Cathryn Lindsay.
The suspects reportedly tied up a male and female at the home and stole several items from their residence, Lindsay said. Two of the suspects – a white male and a black male – wore masks during the robbery.
Responding officers were able to capture two of the suspects in the apartment complex parking lot. Police arrested 17-year-old Tre'Vaughn Genvine Segar and 19-year-old Clarence Jonathan Nelson at the scene. Some of the stolen items were reportedly recovered from the suspects, along with two pellet guns. The victims were not injured during the robbery.
The third suspect, 19-year-old Terry Michael Garcia, was arrested around 9:30 a.m. Monday, according to police spokeswoman Linda Rawley.
Nelson and Segar have each been charged with two counts of robbery with a dangerous weapon, two counts of first-degree kidnapping, larceny of a firearm and first-degree burglary, Rawley said. According to jail records, they have been booked at New Hanover County Jail under a $400,000 secured bonds.
Garcia has been charged with robbery with a dangerous weapon, first-degree burglary, larceny of a firearm and second-degree kidnapping, according to jail records. He is being held at the New Hanover County Jail under a $150,000 secured bond.
Police are still investigating an armed robbery reported earlier Sunday night, when a  73-year-old man robbed at his home in the Greenfield Lake area. Police suspect the robbery is "possibly" related to the armed robbery on Wrightsville Avenue, Lindsay said.
Two masked suspects forced their way into the victim's home in the 2000 block of Poplar Street at about 7:30 p.m. Sunday, Lindsay said. The suspects – a white male and a black male – asked the victim to cover his eyes while they took money and a firearm from the home. The suspects ran from the area in an unknown direction.
The man was not injured during robbery, Lindsay said.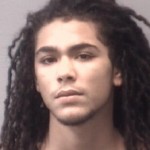 Police search for man in series of armed robberies
Police are searching for a suspect wanted in a series of armed robberies at three local businesses that happened within about an hour Saturday night.
The first robbery happened at the Han-Dee Hugo store, 425 N. College Road, at about 7:35 p.m. Saturday, according to Rawley.
At 7:53 p.m., a second armed robbery was reported at the Dollar General store located at 68 S. Kerr Ave., Rawley said. And about 30 minutes later, a third was reported at Carolina Coin Laundry, 952 S. Kerr Ave.
"Police believe the same suspect is involved in all three robberies. The subject is believed to have had a gun," Rawley said. "A small amount of cash was taken from each business."
No one was injured during the robberies, Rawley said. The suspect is described as a light skinned black male who is about 5 feet 9 inches tall. He wore a plaid or grey hooded sweatshirt, khaki pants and a blue bandanna.
Police suspect the man fled each robbery in a vehicle, but a vehicle description was not available at the time of the report, Rawley said.
Man injured in Friday afternoon robbery
An armed robbery occurred in the 300 block of North 26th Street just before 4 p.m. Friday, according to Rawley.  A resident told police he was home with his kids when he heard a loud bang at the back door.
When he went to the back door, two black males who wore masks punched the victim and knocked him out, Rawley said. The suspects reportedly pulled a gun on other residents at the home and then fled the scene with several electronics.
These investigations are ongoing. Anyone with information about these robberies is asked to contact the Wilmington Police Department at 910-343-3609 or Text-A-Tip to CRIMES. Start your message with Tip708, then type your tip.
Brunswick County detectives arrest wanted teen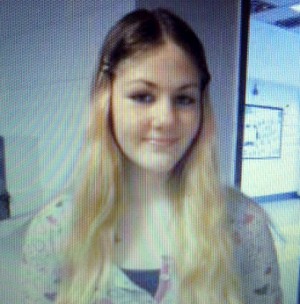 Detectives with the Brunswick County Sheriff's Office have arrested 19-year-old Summer Elisa Lysak, of Sasspan Drive in Shallotte, who was wanted for larceny of a firearm related to an incident that occurred on Dec. 17, 2015, according to sheriff's office spokeswoman Emily Flax.
The firearm was taken from a home on Rock Crab Way in Shallotte, Flax said.  Lysak is charged with taking a Colt .380-caliber semi-automatic handgun from the home, according to an arrest warrant.
Detectives received a tip from the community and arrested the suspect at the county courthouse on Monday, Flax said.
Lysak was booked at the Brunswick County Detention Facility under a $10,000 bond.
[mappress mapid="947″]