As preparations continue for the 20th year in Wilmington Hammerheads FC history, the organization added a goalkeeper to its 2016 roster this week and the United Soccer League (USL) released its schedule for the upcoming season.
After months of planning the USL unveiled the schedule, which will feature six new teams to bring the total to 29 teams overall. The alignment features 14 teams in the Eastern Conference and 15 in the Western Conference.
Wilmington will showcase 15 home and 15 road games that will be played from March 26 – September 23. The home opener at Legion Stadium is set for Friday, April 1 against the Richmond Kickers.
"We are all extremely excited for the new season and having the official schedule out gets us closer to opening day," said General Manager Jason Arnold. "We think the league has done a great job with the schedule and it will provide our fans with a lot of opportunity to see great soccer and to support our hometown club."
The Hammerheads will also play in four preseason matches, with games against UNC-Chapel Hill and UNC-Wilmington.
"Our preseason goal is to build a winning mentality," said Head Coach Mark Briggs. "Preseason is an essential part of the season, it's all about preparation and making sure every player is finely tuned and ready for the opening game. Games are an important part of a player's preparation and with the off-season break being so long it is important we get the players back up to full speed."
The Hammerheads kick off the preseason against the Tar Heels at 3 p.m. Sunday, February 28 at WRAL Soccer Park in Raleigh. There will be an intersquad game at 11 a.m. Saturday, March 12 at Cape Fear Regional Soccer Park, followed by a match at Coastal Carolina on Tuesday, March 15. Wilmington will close out the preseason on Friday, March 18 as they host UNCW at 7 p.m. at Legion Stadium. This match is open to the public free of cost.
"I'm excited by our preseason schedule," said Briggs. "We will play a great mix of college teams as well as professional teams. All of our games have been selected to provide a competitive environment for our players."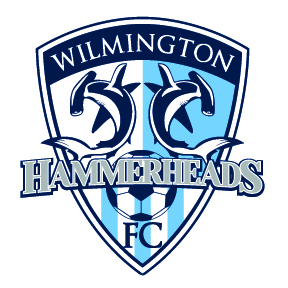 Eric Ati was also added to the club as a seasoned goalkeeper with previous experience in multiple professional leagues. He had a strong beginning to his career at Southern Poly University in Georgia. Following a stint with Atlanta Silverbacks from 2012 to 2014, helping the team win the 2013 North American Soccer League Spring Championship, Ati made the jump to USL as a member of Charlotte Independence.
"I'm looking forward to playing in front of a passionate and dedicated fan base," said Ati. "I believe with the players that Coach [Mark] Briggs and his staff are bringing in, we should not only compete for a playoff spot but for the championship."
Ati is also the goalkeeper for the U.S. National Futsal team, where he recently earned his first CAP and is preparing for the CONCACAF qualifiers.
"We are excited to be adding a player of Eric's quality to our roster," said Assistant Coach Matt Glaeser. "Eric has tremendous quickness and shot-stopping ability as well as professional games under his belt. He will come in and immediately become a great asset to our team."