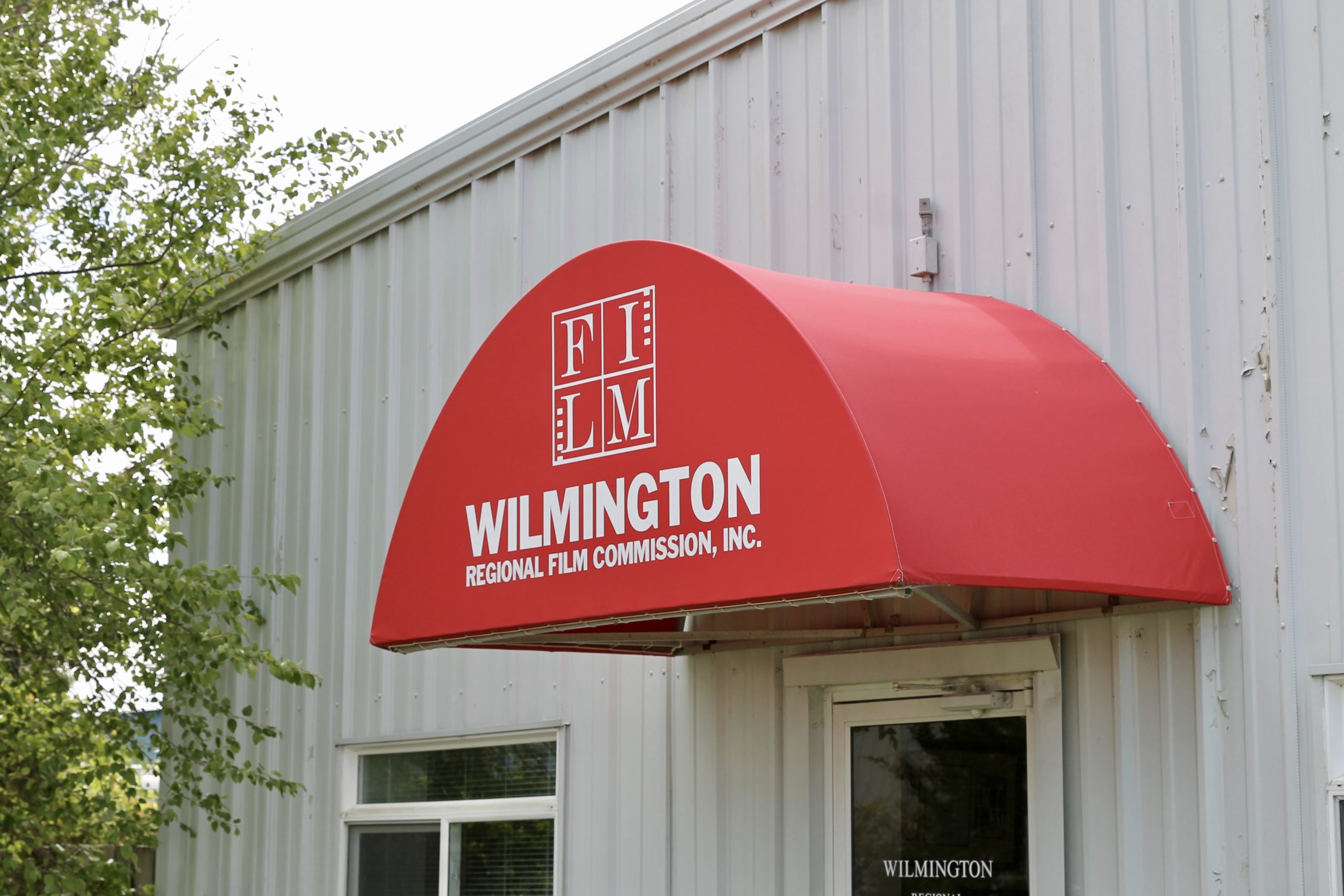 WILMINGTON — Wilmington is among one of the best places to live in North America for a moviemaker, according to an international magazine's ranking.
MovieMaker has once again awarded the Port City a spot on the "Best Places to Live and Work as a Moviemaker" list. This year Wilmington came in eighth in the top 10 small towns and cities, up a notch from the past two years.
PREVIOUSLY: Wilmington makes magazine's 'Best Places to Live and Work as Moviemaker' list
Wilmington was a newcomer to the publication's ranking, coming in ninth in 2020. Despite the challenges of the Covid-19 pandemic, it retained its slot in 2021.
Last year was perhaps Wilmington's best year ever for film, with $327 million in direct spending from more than a dozen productions, from made-for-TV movies ("Christmas In Harmony," "Line Sisters") to Netflix series ("Echoes," "Florida Man"). Director of the Wilmington Film Commission Johnny Griffin told the magazine the area has gained an advantage in the pandemic by being a more remote and less densely populated area at a time when a Covid-19 outbreak could shut down a set.
He also said he "doesn't expect the boom to bust any time soon." Two projects are currently in the area: Mel Gibson's upcoming movie "Boys of Summer" is largely shooting in Brunswick County, while the series "George and Tammy," about the iconic country singing couple George Jones (Michael Shannen) and Tammy Wynette (Jessica Chastain), is turning spots like Legion Stadium into makeshift concert venues and downtown Wilmington into Nashville's Music Row.
"I feel that we have so many opportunities ahead now with growing our crew numbers and adding additional infrastructure to accommodate this massive production increase," Griffin is quoted saying in the magazine.
MovieMaker editor-in-chief Tim Molloy called Wilmington's success in 2021 an "astonishing accomplishment" given the obstacles the industry is facing.
"It sounds like there has never been a better time to be a filmmaker in this charming port city, offering a temperate coastal climate with beaches and a boardwalk, a bustling Historic District, and a Riverwalk lined with restaurants, galleries and shops," according to the magazine.
Wilmington is the only North Carolina city recognized on the list. Its eighth place spot falls between Richmond, Virginia, in ninth place and Providence, Rhode Island, in seventh. One of its greatest competitors, Savannah, came in second on the list. (The Peach State reaped the benefits of the North Carolina legislature cutting its film tax credit in 2014 and crew members fled there for the work.)
In a news release announcing recognition by MovieMaker, Griffin credited its high score to EUE/Screen Gems Studios and the Cucalorus Film Festival, which the magazine's editor called "one of the coolest, most fun and right-minded festivals in the world."
The annual, non-competitive independent festival showcases under-represented filmmakers and celebrated its 27th year this past fall. It has honed its focus on film, ditching previous endeavors to explore tech and socially progressive forums.
"Their combination makes Wilmington a successful location for any project to work," Griffin said, of Screen Gems and Cucalorus. "Additionally, with support from local government and the area's citizens, Wilmington continues to remain in the spotlight."
Several projects recently shot in Wilmington are slated for releases soon. The magazine gives a shoutout to Scott Derrickson's film "The Black Phone" and upcoming science thriller "I.S.S.," directed by Gabriela Cowperthwaite, of "Blackfish."
In theaters now, the latest iteration of "Scream" also is shining a light on the Cape Fear, its filming location. The slasher topped the box office, producing $36 million in its first four days.
"In addition to a rich cinematic past — it's the home of Blue Velvet and much more — Wilmington is thriving in the present," Molloy said. "Its more than $300 million in recent direct spending is astonishing for a community of its size, and it's no surprise it attracts top-notch projects."
Small cities and towns:
10. Ashland
9. Richmond
8. Wilmington, up one spot from last year
7. Providence
6. Victoria, British Columbia
5. Tulsa, up two spots from last year
4. Pittsburgh
3. Santa Fe
2. Savannah, up two spots from last year
1. New Orleans, in first place for the second year
Big cities, not including Los Angeles and New York City:
25. Fort Worth, a newcomer to the list
24. St. Petersburg, up one spot from last year
23. Washington, D.C.
22. San Antonio
21. Portland
20. Memphis
19. Kansas City
18. Miami
17. San Diego
16. San Francisco, rejoins the list after last year's absence
15. Dallas
14. Baltimore, up four spots from last year
13. Oklahoma City, up two spots from last year
12. Cleveland, up two spots from last year
11. Cincinnati, up two spots from last year
10. Calgary
9. Philadelphia
8. Austin
7. Chicago
6. Vancouver
5. Boston, up four spots from last year
4. Montreal, up three spots from last year
3. Atlanta
2. Toronto, up 10 spots from last year
1. Albuquerque, in first place for the fourth year
---
Send film-related news tips and story ideas to alexandria@localdailymedia.com or @alexsands_
Enjoying Port City Daily's reporting? Please, consider a monthly subscription for access to all of PCD's content, and sign up for the free morning newsletter.