WILMINGTON — Local Natives, an American indie rock band out of L.A., performed at Greenfield Lake Amphitheater Aug. 22.
Taylor Rice (vocals, guitar), Kelcey Ayer (vocals, keyboards, guitar), Ryan Hahn (guitar, backing vocals), Matt Frazier (drums) and Nik Ewing (bass) has released four albums — the first three debuted on the U.S. charts. The single "When Am I Gonna Lose You," from 2019's "Violet Street," charted number five on the U.S. AAA.
In 2020 the band released a four-song EP, "Sour Lemon," amid the Covid-19 pandemic and hosted a one-off livestream concert. It included the track "Lemon," featuring Sharon Van Etten. At the Wilmington show last week, opener Jordana stepped in with the band to fill in Etten's vocals.
Jordana Nye is known for creating "bedroom pop," a genre of cozy tunes that tips its hat to '90s indie sounds, created lo-fi in nontraditional spaces.
Here is the setlist from Local Natives, with pictures of both acts by Tom Dorgan of MoonFrog Media.
Setlist
Statues in the Garden (Arras)
Megaton Mile
I Saw You Close Your Eyes
Coins
Ceilings
Desert Snow
Past Lives
Wide Eyes
Sun Hands
Wooly Mammoth
Lemon (with Jordana)
Colombia
Dark Days
Who Knows, Who Cares
Jordana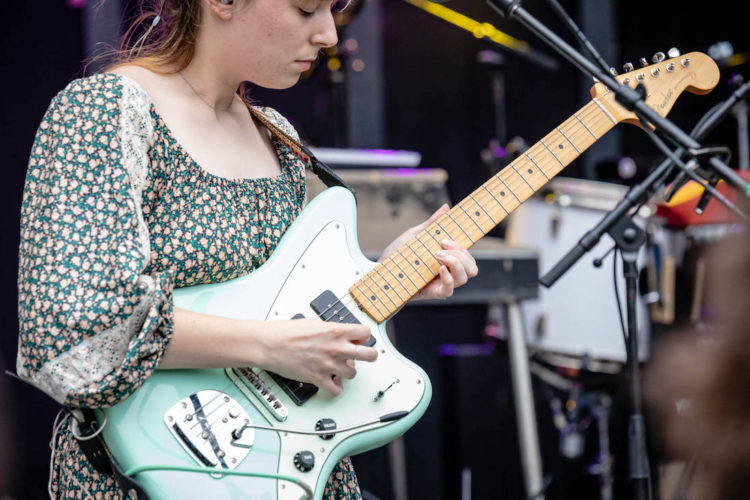 ---
Tips or comments? Email info@localdailymedia.com.
Want to read more from PCD? Subscribe now and then sign up for our morning newsletter, Wilmington Wire, and get the headlines delivered to your inbox every morning.