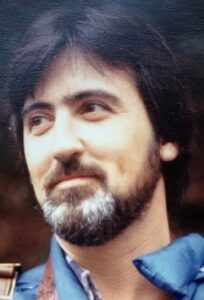 SUNSET BEACH — Bennett Thomas Todd II of Sunset Beach, NC passed away peacefully on September 30, 2021 at the age of 74 following a short but courageous battle with pancreatic cancer. He was surrounded by loved ones who will continue to honor his legacy of living life to the fullest.
Bennett was born to the late Bennett Todd Sr. and Lavania Squires Todd on December 9, 1946 in Conway, SC. He graduated from Myrtle Beach High School in 1966 and then proudly served in the US Army while stationed in Germany. Bennett enjoyed being with family and his many friends. Music, movies, and home renovations filled his every day. He loved nature and spent much of his time outdoors soaking up the sunshine and preserving the beauty of his NC surroundings.
He is survived by his two daughters, Merritt Alison King (Jeritt) of Weatherford, Texas and Regan Todd Blough (Jeff) of Pittsburgh, Pennsylvania. He has five grandchildren, Allister and Beaumont King; Carys, Sylvie and Willa Blough. He also leaves behind a brother Lamond Todd (Brenda), a sister, Patricia Cooper (Dennis) and his beloved cat, Lucy. He was preceded in death by his brother, Richard Dean Todd Sr.
Bennett will be honored in a Celebration of Life to be scheduled for a later date.
In lieu of flowers memorial contributions may be made to the North Carolina Coastal Federation at www.nccoast.org/donate or by check mailed to 3609 Hwy 24, Newport, NC 28570. Please include Bennett's name when making your memorial contribution.