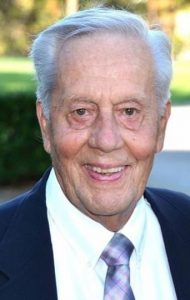 SOUTHPORT — Rolf Thommen, age 86, of Southport, North Carolina passed away on Monday, August 23, 2021, after a three-year battle with cancer.
Rolf was born July 29, 1935, near Basel, Switzerland, son of the late Ernst Thommen and Sophie Hochstrasser-Thommen. He came to the United States in 1961 for a three-year stint at Roche Pharmaceuticals, stayed for the next sixty years, and enjoyed a successful career as a chemist working on many of their new medicines at the Nutley facility.
He married his wife Paula in 1968 and is most proud of the two children they raised together at Lake Valhalla in Montville, NJ. There he taught sunfish sailing to the young and young-at-heart. He also helped to start the local soccer league in Montville over forty years ago. His children remember him hard at work always building something in the garage.
He and his wife retired to St. James in 2000, enjoyed tennis and golf and the company of great new friends. Throughout his last year he professed many times, "We had a wonderful life."
Rolf is survived by his wife, Paula Marie (Skibo) Thommen; a daughter, Nicole Thommen Perri and husband Christopher Perri; a son, Dr. Douglas Michael Thommen and wife Dr. Rachel Thommen; and six grandchildren: Gabriel Perri, Elizabeth Perri, Benjamin Perri, Peter Thommen, Sophie Thommen, and Emma Thommen. He was preceded in death by a brother Ernst and a sister Ruth.
He and his family want to thank all the wonderful doctors, nurses, and medical professionals who worked with Rolf during his long illness.
A visitation and reception will be held at the Founders Club in St. James on August 28 from 3:30 to 6:00 p.m. A church service will take place in Davidson, NC, in the near future.
Fond memories and expressions of sympathy may be shared at http://www.peacocknewnamwhite.com for the Thommen family.
In lieu of flowers please send donations to Lower Cape Fear Life Care https://lifecare.org/donate
Peacock – Newnam & White Funeral and Cremation Service, Southport, North Carolina.