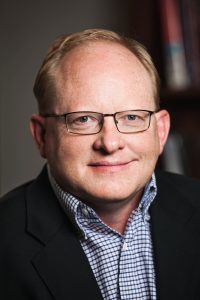 SOUTHPORT — Dr. Michael K. "Kevin" Wynne, 60, was born April 8, 1961, to the late John G. Wynne and Pearl H. Wynne and entered into eternal rest Monday, July 12, 2021, at New Hanover Regional Medical Center, completing his earthly journey of 60 years.
Kevin was born and raised in Wilmington and graduated from Laney High School. He obtained his undergraduate degree from UNC-Wilmington and went on to receive his doctorate from Life University in Atlanta, Georgia.
Kevin was a kind and loving man who met no stranger. He was loved and respected by so many in the community. He established Wynne Chiropractic and Spinal Decompression Center in 1992, hosted one of the longest-running interactive talk radio shows in Southeastern North Carolina, co-authored a book entitled The Restoration Factor and was a professor at Cape Fear Community College, where he loved to teach and share his passion for chiropractic medicine.
Surviving are his beloved wife, Sandra Listman; children, M. John Wynne and Arie Wynne Farrior; and grandson, Arlo.
He was a loving husband, father, grandfather, doctor, mentor and friend.
A visitation for family and friends will be held from 9 to 10 a.m., Sunday, July 18, with funeral services immediately following at Wilmington Funeral & Cremation. Burial will follow the services in Oleander Memorial Gardens.
In lieu of flowers, please donate to the Dr. Kevin Wynne Memorial Scholarship. Under gift designations, please select "CFCC Scholarships," and then write "Dr. Kevin Memorial Scholarship" in the comment section. For any questions about donating to this scholarship fund, please contact the CFCC Foundation at scholarships@cfcc.edu or 910-362-7331.
Share online condolences with the family at Wilmington Funeral & Cremation.