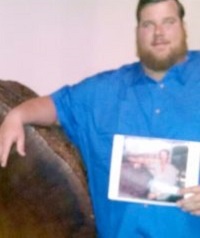 CAROLINA BEACH — Dempsey Lee Odom, 38, died Sunday, March 14, 2021, at his home. Dempsey was born Sept. 20, 1982, in Wilmington to his father, the late Dempsey Odom; and mother, Carnelia Cathline Dunlap Odom.
He was a member of Pine Valley United Methodist Church and had been employed with Allied Pest Control.
Also preceding him in death was his half-sister, Wanda Pope.
Surviving are his wife of eight years, Janet Odom; mother, Cathy Odom; and half-sister Joyce Waddell, and her husband, Randy.
A memorial service will be held at 3 p.m., Friday, March 19, at Pine Valley United Methodist Church.
The family suggests memorials be directed to Pine Valley United Methodist Church, 3788 Shipyard Blvd., Wilmington, NC 28403.
Share online condolences with the family at Wilmington Funeral & Cremation.
Comments