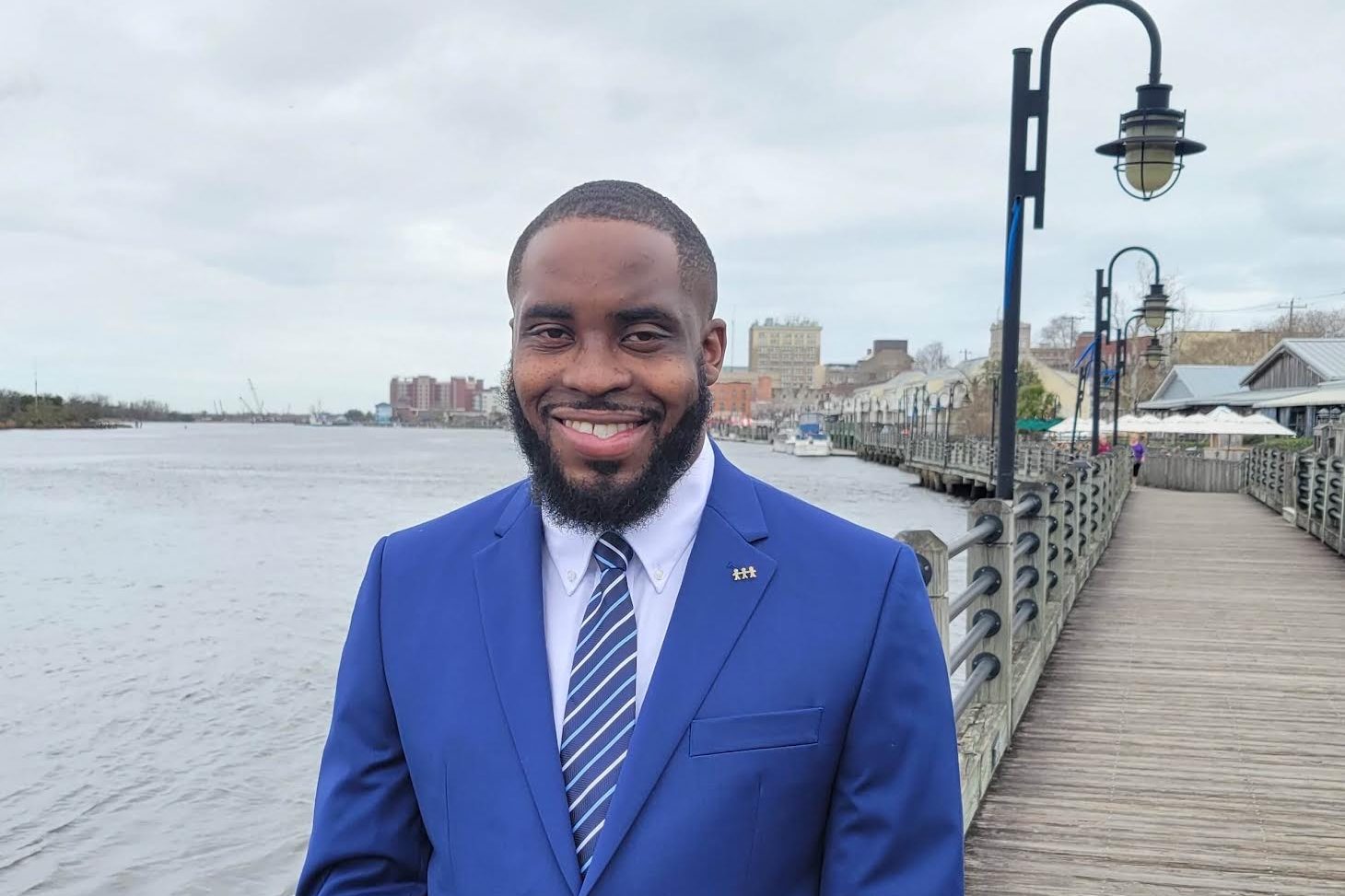 NEW HANOVER COUNTY ⁠— Dorian Cromartie, a Democrat, is looking to follow in the footsteps of his late grandmother Rachel Freeman and serve on the New Hanover County Board of Education.
Port City Daily has sent a questionnaire to every candidate running in local elections in the tri-county region. The paywall is also dropped on profiles to help voters make informed decisions ahead of casting their ballots.
As a reminder, the early voting period runs from Apr. 28 to May 14. The voter registration deadline is Apr. 22. Voters may partake in same-day registration throughout the two-week early voting period (check if your registration is active at your current address).
Primary Election Day is May 17.
Cromartie's stances on issues are discussed below. All answers are included in full and the candidate's opinions and statements are not a reflection of Port City Daily. Responses are edited only for grammar, spelling and clarity.
Support local, independent journalism through a monthly subscription or consider signing up for our free newsletter, Wilmington Wire, to get the headlines delivered to your inbox every morning.
Port City Daily (PCD): What is your top priority and how would you address it?
DC: My top priorities are [exceptional] children, seclusion and restraint and staff recruitment/retention. I will continue with my listening tours across the county to gather everyone's concerns and possible solutions, then take them to my fellow board members to build a consensus on what to do next. We need to look for a better recruitment system so we can get our children the best education. We need to come up with incentives for our staff and pay them a livable wage.
PCD: Mask mandates. Canceled proms and sports. Virtual schooling: How would you describe the current and past leadership's management of Covid-19? Moving toward an endemic phase, what is your stance on how the board should weigh public health into its decisions?
DC: Describing past leadership will solve nothing moving forward. I believe we should follow science and do what is best for our children.
PCD: What is your opinion on the district's current salaries and staff morale? What changes would you advocate for, if any, and how so?
DC: Salaries that are in our control need to be raised to a livable wage. Morale is low without a doubt and need to be fixed immediately. I would continue to advocate for equity in schools, exceptional children needs, the end to seclusion and restraint and teacher rights. I am a consensus builder. I would put together a diverse committee to come up with possible steps to guide myself and fellow board members.
PCD: Some community members have expressed a desire to see less invasive measures taken in a school setting. Where do you stand on suspensions and seclusion rooms?
DC: There has been for decades data that shows there are better alternatives for suspension in schools such as project-based discipline. I am completely against seclusion rooms.
PCD: Do you think community members, parents and staff members have a platform to be adequately heard? How can the district improve?
DC: No, I do not. No staff member, community member, or parent should have fear in voicing their needs or opinions. We should use all technology available to better communicate and we must have transparency. We need to use all technology available to better communicate with each community. We need transparency. We need a user-friendly website. We need to meet the needs of all our children.
PCD: What needs to be done to make schools safer?
DC: We need to double down on school counselors, social workers and psychologists. We need to give our students a voice. We need a better reporting system across the board.
PCD: How comfortable are you with the way the district uses local funds?
DC: Simply uncomfortable. Stop spending unnecessary money and spend the taxpayer dollar wisely. Invest in the future to reduce spending
PCD: Is there an additional issue or issues you think need(s) to be addressed during your term, should you win?
DC: We need to put a better emphasis on science, technology, math, foreign languages and history. We need to offer students and staff more choices for better self advancement. We need an updated system for vocational training, internships, apprenticeship and trade schools. We maintain our economy and military might through public education. We need to do the right thing for all students no matter their learning ability.
---
Send tips and comments to info@portcitydaily.com