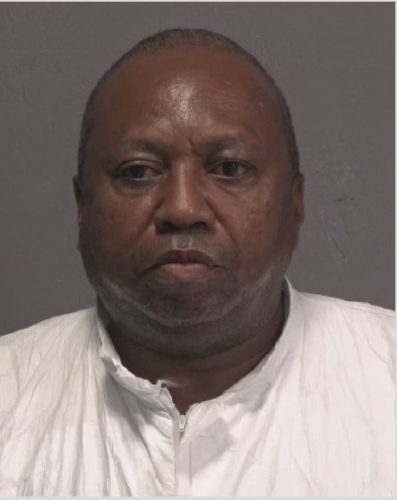 NEW HANOVER COUNTY — According to a police report from the sheriff's office a man accused of sexually assaulting a female Wednesday morning has been arrested.
The New Hanover County Sheriff's Office has reported deputies were called downtown to the New Hanover County Library and parking deck at 201 Chestnut St. on the morning of Aug. 10 for sexual assault on a female. The victim and a homeless female were able to identify the suspect, Franklin Watt Mills, from video surveillance that captured footage in the area.
After canvassing downtown, officers located Mills, who they identified as homeless. He was at the 3rd Street Wave bus station when deputies charged him with 2nd rape, 2nd degree sexual assault, and sexual battery.
Mills was transported to the New Hanover County Detention Facility and given a $500,000 secured bond.
The county released a statement Thursday evening in response to the incident, explaining the government entity has been working toward solutions that support unsheltered individuals while also keeping community safety top-of-mind.
An increased concern has been shared by citizens and local leaders about an influx of unsheltered individuals and those exhibiting aggressive behaviors.
"We understand that this has become a public safety and public health issue, particularly on the downtown block near the library, and we are committed to doing all we can to protect our community and provide the right support for those who are experiencing crises," it stated in a release.
Last fall, Wilmington Downtown Inc. — a city-run organization — hired a social worker, Jack Morris, to be a "downtown street outreach specialist" to help unsheltered individuals seek services that could enhance their quality of life. Before Morris was hired, WDI commissioned Block by Block to do a survey in October of the downtown area; it found its homeless population comprises about 30 people.
Yet, Morris told Port City Daily in January the downtown number is likely much broader since some people are transient and others are in and out of short-term housing.
The 2022 Point in Time from the Cape Fear Council of Governments shows there are 249 unsheltered people across the entire county, down from 303 in 2020 and 258 in 2021.
Some of the services the county noted it was working toward include wrap-around support and case management for homeless individuals, as well as careful attention toward ensuring unsheltered people are complying with county rules.
In March, county commissioners discussed a strengthened ordinance to deter homeless individuals from assembling at its county-owned properties. The move was specifically targeted toward the Chestnut Street library.
It proposed preventing individuals from gathering from 10 p.m. to 7 a.m. and disposing of their belongings — clothing, food or bedding — if left behind for more than two hours.
The county also toyed with implementing a $50 fine for breaking any of its rules; however, commissioners essentially didn't follow through on the measure.
A month prior, deputy county manager Tim Burgess emailed commissioners photos of debris dispersed throughout the library grounds and explained how piles reappeared within days after items would be cleared.
The county wrote in its statement Thursday, staff frequently disposes garbage and empties trash cans, but "an abundance of personal belongings has made those efforts difficult" at the library.
"Additional tools are being researched currently for a more thorough and continued clean-up of the site, without causing significant displacement," it added.
The assault reported Wednesday is not the first. In March, commissioner Deb Hays, who serves on the WDI executive committee, said two Municipal Service District workers were transported to the hospital after they were attacked by homeless people.
New Hanover County Sheriff's Office shared with Port City Daily 10 reports it culled in the area of Third, Grace, and Chestnut streets from 2021: one aggravated assault, one simple assault, an overdose, a violation for drug use, four larcenies and one robbery, and one lost and found property.
"The alleged assault that occurred this week further emphasizes the need for [a] comprehensive plan, and the county will be working with our partners to bring that forward and to fruition in the coming weeks," the county said in its statement.
Update — The original post noted commissioners strengthened the county's homeless ordinance, but it has been changed to reflect it "discussed" strengthening the ordinance, which essentially did not pass. Read up on previous PCD coverage about the commission's talks and votes from earlier in the spring:
---
Have tips or comments? Email info@porcitydaily.com
Want to read more from PCD? Subscribe now and then sign up for our morning newsletter, Wilmington Wire, and get the headlines delivered to your inbox every morning.