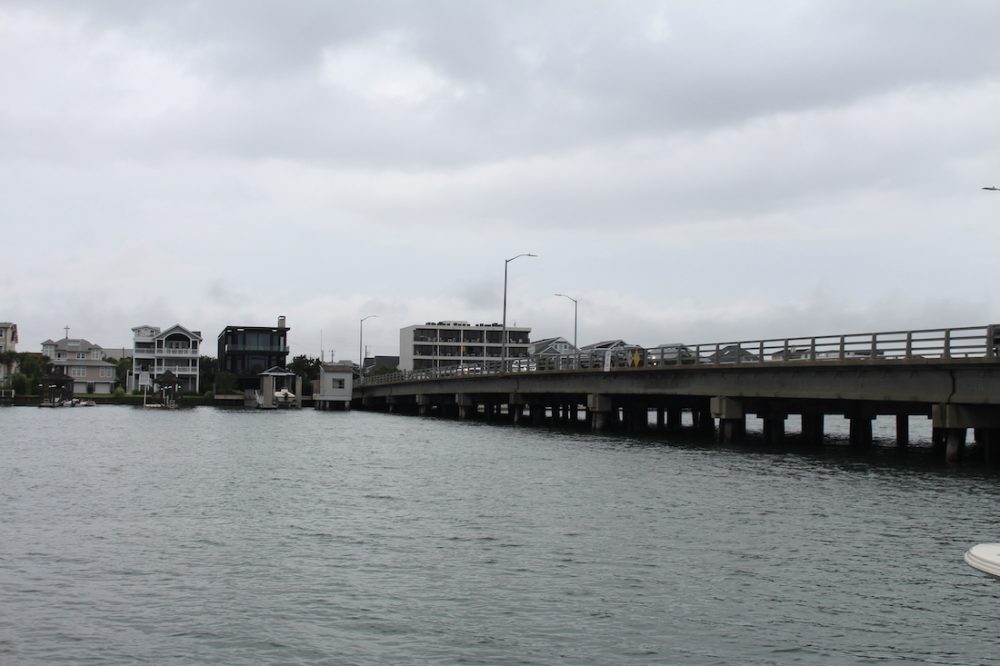 WRIGHTSVILLE BEACH — Work is in store for the South Banks Channel Bridge, the waterway connection that links Harbor Island with Wrightsville Beach's commercial hub and 4-mile beach strand.
The N.C. Department of Transportation announced Monday that a $3.7 million "preservation project contract" had been awarded to Coastal Gunite Construction Co., a Maryland company, which will extend the lifespan of the bridge.
The preservation work on the 1972 bridge could begin as soon as September, with completion scheduled for the fall of 2022, according to NCDOT. "With the environment that we live in and the salt water, oftentimes we have to perform work on these structures to preserve and extend the life," according to NCDOT resident engineer Alex Stewart. 
Previous preservation work on the bridge last occurred around 10 years ago. This round of work will include concrete repair and a new bridge deck overlay, Stewart said.
"And we're actually going to be removing and replacing and installing a new galvanized pedestrian safety rail installation on that bridge," he added.
Much of the action performed on the bridge will be on the underside, meaning crews will likely work from the water via barge. Other components of the project will impact traffic and lead to lane closures.
The South Banks Channel Bridge is the predominant route for foot traffic heading to the beach from Harbor Island and the mainland. The pedestrian traffic will be accommodated with an on-site detour, Stewart said.
"Bridges — as we know with the Cape Fear Memorial Bridge — the bridges need repair, no matter how big or how small," said Hank Miller, a member of the Wrightsville Beach Board of Aldermen and Wilmington Metropolitan Planning Organization.
"We're delighted that they're going to fix that, and we're even more delighted we don't have to put a toll on it," he joked.
Last week, Miller was in a 7-5 minority at a WMPO board meeting when the majority opted to turn down a proposal to privatize and toll the aging Cape Fear Memorial Bridge.
READ MORE: An ill-fated precedent: WMPO board rejects toll bridge proposal
Miller and other town leaders are currently striving to convince NCDOT to make roadway improvements to Causeway Drive, the beach's main thoroughfare that feeds into the South Banks Channel Bridge heading east.
Coastal Gunite Construction Co. has worked before as a contractor and subcontractor in Cape Fear region projects, Stewart said. In the 2000s, the company was chosen to perform significant repairs to the Bonner Bridge in the Outer Banks.
---
Send tips, comments and criticisms to preston@localdailymedia.com
Want to read more? Subscribe now and then sign up for our newsletter, Wilmington Wire, to get the headlines delivered to your inbox every morning.