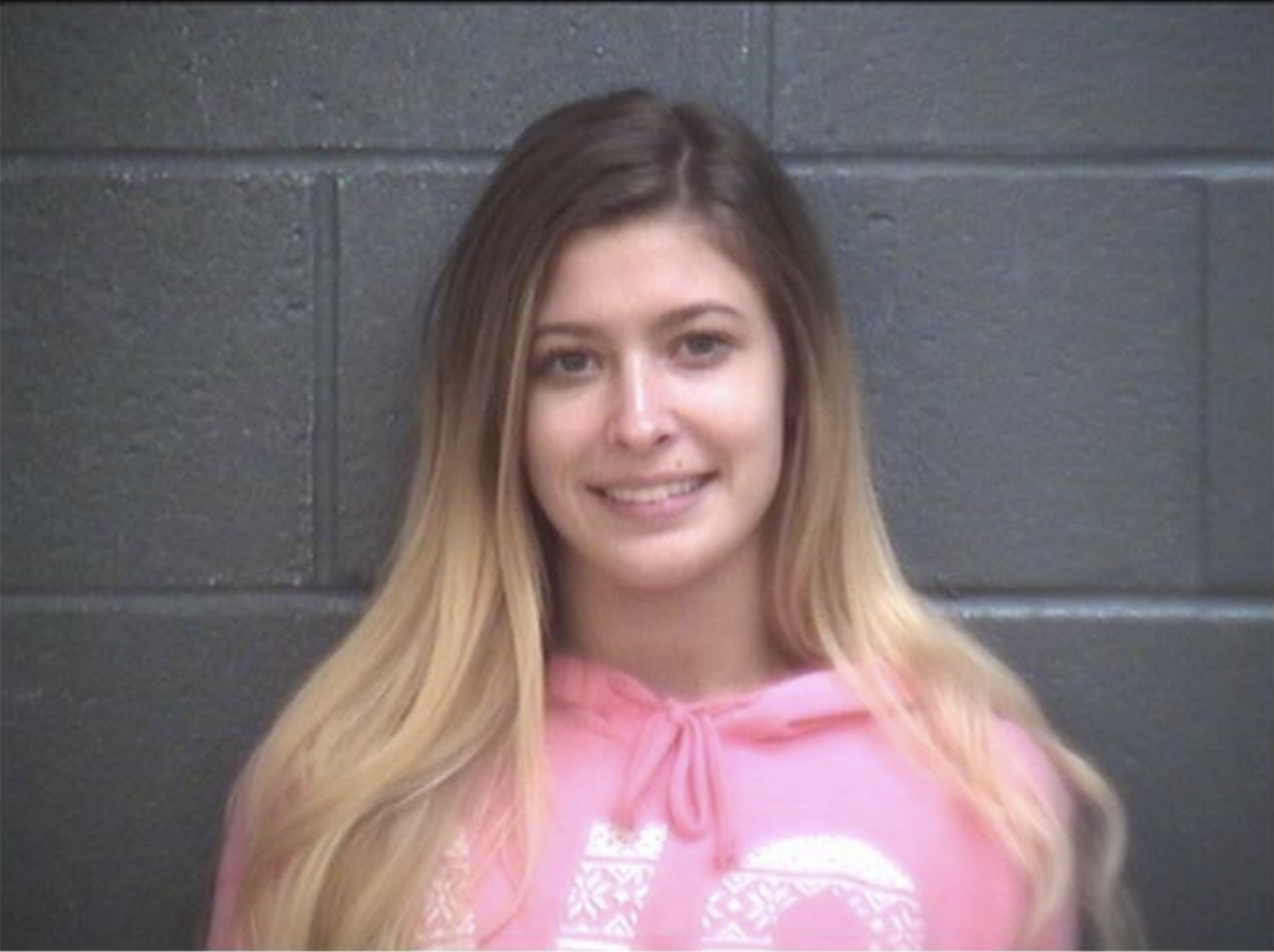 Editor's Note: This is a developing story and will be updated with further information.
WILMINGTON — The ex-boyfriend of Hannah Nicole Faith, who was found dead in Hampstead on the evening of March 26, was arrested yesterday by Wilmington Police for an armed robbery. Weeks after her body was discovered in a trailer on Williams Store Road, authorities still haven't confirmed if her death was an accident, a murder, or a suicide.
According to WPD spokesperson Jessica Williams, Micah Me'Nace Howard was arrested on Sunday after an armed robbery took place on the 400-block of Racine Drive in Wilmington, just one block north of the University of North Carolina Wilmington campus.
RELATED: What happened to Hannah? Family shares information on missing Wilmington woman found dead in Hampstead
When officers arrived on the scene, the victim said three males had escaped in a grey SUV, according to Williams. She said the vehicle was pulled over by WPD and N.C. Highway Patrol officers, and when the three occupants jumped and ran, officers were able to apprehend Howard and Mykier Brown-Thomas, but the third suspect was able to escape.
A gun was recovered in the vehicle, but Williams said she was still waiting to hear information on the type of firearm and what possessions were stolen from the victim.
Howard was charged with robbery with a dangerous weapon, conspiracy to rob with a dangerous weapon, larceny of a firearm, possession of a stolen firearm, possession of marijuana, and possession of a firearm by a felon. He is being held under $215,000 in secured bonds.
Brown-Thomas was charged with robbery with a dangerous weapon, conspiracy to rob with a dangerous weapon, and a felony probation violation. He is being held under $160,000 in secured bonds.
Howard and Faith
According to Faith's mother, she had heard from law enforcement that her daughter, Hannah Faith, was found with a gunshot wound in an abandoned trailer located at 498 Williams Store Road, about a half-mile southeast of Highway 17 in northern Hampstead.
The Pender County Sheriff's Office has not yet released any information concerning a possible cause of death, or whether Howard was considered a suspect in the case.
After her body was discovered, Pender County Sheriff's Office spokesperson Captain James Rowell said PCSO deputies had visited the same residence days before, one that Hannah may have been staying at and one that was associated with Howard, but he wasn't there.
According to Monica Faith, Howard was pulled over while driving her daughter's 2005 Buick on Sunday, March 22 — six days before her body was discovered and four days before a missing person report was filed by Monica's mother. Hannah Faith was not inside the vehicle at the time, according to Monica.
She said law enforcement confirmed that Howard had been pulled over but did not disclose any other information, including why he was pulled over. She also said Howard was not charged with anything at the time.
After her body was discovered, Rowell said that Howard's traffic history report showed "there was a traffic stop on [Sunday]" at 8:56 a.m., but it didn't show the type of vehicle that was stopped, and nothing in the initial missing person report included the traffic stop.
"It doesn't say anything in this report about that traffic stop being related to searching for her," Rowell said. "At that point, we didn't even know she was missing."
The last known contact Hannah Faith made with her family was four days prior to when Howard was pulled over driving her vehicle.
---
Know anything about the case? Contact the reporter at Mark@Localvoicemedia.com or (970) 413-3815