NEW HANOVER COUNTY — New Hanover County closed county offices and opened its Emergency Operations Center in anticipation of Hurricane Dorian's U.S. landfall.
North Carolina Governor Roy Cooper visited the Emergency Operations Center (EOC) Tuesday to tour the facilities, meet emergency operations personnel, address the media, and talk with various elected officials in the region.
Related: New Hanover County briefing: Dorian impact details, mandatory beach town evacuations, shelters
The county's EOC remained open for 13 days during Hurricane Florence last year.
A public information and question hotline is back in action as the region braces for Hurricane Dorian's potential impacts. Trained personnel stay glued to the hotline 24/7, ready to answer questions about evacuations, shelters, updated notices, and provide other emergency-related information to callers at 910-798-6800.  
Last year, the county handled approximately 11,000 calls through this information line.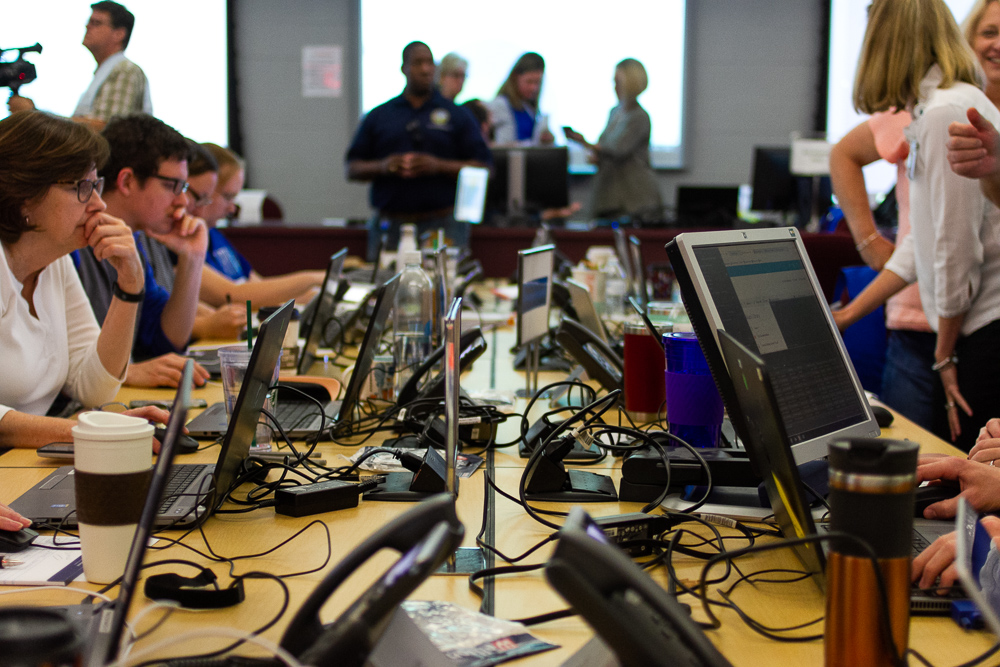 ---
Send tips and comments to Johanna Ferebee at johanna@localvoicemedia.com