SOUTHEASTERN N.C. — Li'l Friday is a weekly roundup of events in art, music, theater, comedy, pop-up markets and more.
All events featured were scheduled as of Thursday; however, it's wise to check in ahead of attending any one. Inclement weather, changes in schedules and unforeseen circumstances may shift for organizers at the last minute.
Thursday, Oct. 6
Port City Taste Craft Cocktail Week
Through Sunday, various locations • Various pricing
Port City Taste is celebrating the art of the craft cocktail throughout the weekend with more than 30 participating eateries and drinking establishments featuring over 100 cocktails.
Port City Daily founded Craft Cocktail Week in fall 2021 as part of its umbrella Port City Taste, restaurant weeks that highlight one-week-only specials at local eateries and drinkeries.
Many of the cocktails highlighted are made with locally crafted spirits, including the newly launched rye whiskey and Luna Bloom Pea Flower gin from End of Days Distillery, sponsor of the event.
Prices range from $8.50 to $15, and the flavors run the gamut from seasonal sippers — pumpkin-tinis, apple cider mimosas — to more classic offerings such as the Manhattan and Sazerac.
See the full lineup and menus, and read about the week in full here.
OTHER THURSDAY EVENTS
'Blood Privilege' — Inspired by a Hungarian countess' desire to remain youthful everlong, "Blood Privilege" by Don Fried follows the story of Elizabeth Bathory. In the 17th century, the countess was convicted for the murder of 600 young women, whose blood she would use as part of her beauty regimen. But did she really kill them? The play is performed by Heather Setlzer and produced by Hebredo Productions with the assistance of Big Dawg Productions. It takes place at Thalian Hall, 310 Chestnut St., through Oct. 9. Shows Thursday through Saturday begin at 7:30 p.m. and start Sunday at 3 p.m. Tickets are $35.
Wrightsville Beach Spearfishing Tournament — Anglers will gather at Wrightsville Beach throughout the weekend to compete in three division of the spearfishing tournament: inshore, bottomfish and pelagic, each featuring a unique species list. Each division scores the weight of the fish, with weigh-ins taking place 4 to 6 p.m. on Thursday through Saturday at Dockside marina. Awards will be given Sunday at 1 p.m. at Wrightsville Beach Brewery. More information is available here.
Friday, Oct. 7
Riverfest
Downtown Wilmington • Free
Fall's arrival comes with a weekend of celebrations along the river in downtown Wilmington. 2022 marks Riverfest's return after being canceled the last two years due to the pandemic.
The three-day jaunt will welcome more than 114,000 visitors Friday through Sunday. Vendors will line the streets selling arts and crafts, as well as food. There is a Kidz Zone, street fair, live music, antique and classic car displays, plus fireworks on Saturday evening at dusk.

All details can be found here.
MORE FRIDAY HAPPENINGS
Something Rotten — Thalian Association for Community Theater is hosting a romp of Shakespearean pleasure. The musical comedy "Something Rotten" — based on book by John O'Farrell and Karey Kirkpatrick withmusic and lyrics by Karey and Wayne Kirkpatrick — follows brothers Nick and Nigel, struggling playwrights whose main competition is the one and only William Shakespeare. The Tony Award- and Drama Desk Award-winning show has 18 numbers performed by over a dozen cast members Oct. 7 to16 at Thalian Hall. Shows are at 7:30 p.m. Friday and Saturday, and 2 p.m. Sundays ; tickets are $36.
Saturday, Oct. 8
Fire in the Pines Festival
Halyburton Park, 4099 S. 17th St. • Free
Returning to Halyburton Park is a family-fun event aimed at teaching the community about the importance of controlled burns, specifically in the longleaf pine ecosystems.
Events throughout the day include a hay-ride, live music by Folkstone Stringband, face-painting, arts and crafts, live animals, antique fire equipment, booths and food trucks.
A live controlled burn — a low-intensity fire — takes place at the end of the event. Controlled burns ensure a forest remains open enough so sunlight can penetrate to its floor and reduce buildup of fuel loads. It also protects habitats and wildlife. The demonstration Saturday will give details about the burn's importance and aftereffects.
This festival is free.
OTHER SATURDAY EVENTS
Health and Wellness Fair — Liv CBD will focus on products that elevate wellness. A pop-up brunch, mimosa shrub specials and live music will be available. Plus, there will be chair massages, Reiki treatments and an opportunity to sign up for an infrared workout. The event takes place from noon to 5 p.m. at 320 Castle St.
The Supper Club — A comedy show and three-course dinner is being held at Johnny Luke's (5500 Market St.). Doors are at 5:45 p.m., and the show starts at 6:30 p.m. Comedic country boy H.L. Boney riffs on a "new" old-school perspective to modern day life.John Felts, who has opened forJeff Allen, Trevor Noah, and former SNL cast member Tim Meadows, will headline. Tickets are $75, available in person at JohnnyLukes KitchenBar or by calling 910-769-1798. Cash bar for guests at least 21 years old.
'Rudolph the Rednosed Reindeer' Auditions — The claymation spectacular is going live this holiday season and Thalian Association Children's Theater is looking to build its cast. Auditions are held at 10 a.m. — callbacks at 2 p.m., if necessary — at the Community Arts Center at 2nd and Orange streets, with performance dates slated for Nov. 18 to 27. Interested parties will be required to read and sing from the script. All roles — Sam, Santa, Mrs. Claus, the reindeer, Rudolph, Abominable Snow Man, Hermey, elves, Yukon Cornelius — are available. More information is available here.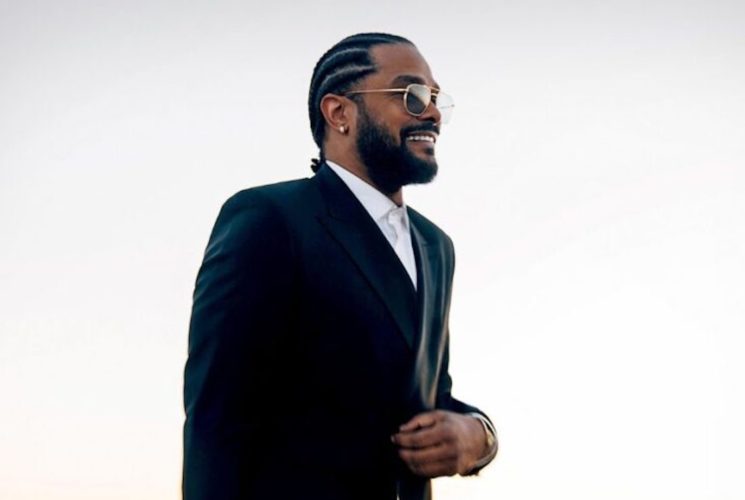 Maxwell — The R&B artist will make his way to Live Oak Bank Pavilion Saturday. Maxwell gained recognition upon the rise of neo-soul artists in the '90s, such as Erykah Badu and D'angelo. The Grammy Award-winning artist — also recognized via the Soul Train Music Awards and NAACP Awards — has released five albums, with a sixth planned for 2024. Tickets start at $35.
Pets in the Park — At Carolina Beach Lake Park, a celebration will be underway from 10 a.m. to 2 p.m. for pets and their humans. There is a $5 admission for Pets in the Park to be donated to rescue organizations. The event will include professional pet photos, Trick & Pet costume contest, mini horses meet-and-greet, various animal rescues, pet-centric vendors, a puppy kissing booth, dog yoga, music and more. There will be food trucks from Nauti Dog, Wake-N-Bake, El Jefe, Franchy's and Brighter Days Ahead. Beer, wine and rum drinks will also be for sale from Good Hops Brewing, Island Beverage and Four Hounds.
Pumpkin Painting — Bull City Ciderworks in The Cargo District is welcoming the community to show off their pumpkin-decorating skills. A patch will be set up outside in the fire-pit area for folks to choose a pumpkin and pick up art supplies inside for a little decorative seasonal fun. The event takes place from noon to 4 p.m.
She Rocks 5K and Fun Run — An event to raise awareness for ovarian cancer, the 1.5-mile or 5K run or walk will get underway at Long Leaf Park at 9 a.m. Participants will meet at shelter #6, 314 Pine Grove Dr. Sign up is here or in person the morning of at 8 a.m.

Sunday, Oct. 9
A Toast to Topsy
Dram Yard Restaurant, 101 S. 2nd St. • Free
A hundred years ago, an elephant trampled across downtown Wilmington after escaping from a circus 10 blocks away. As the story goes, Topsy broke into the Eureka Pressing Company and Dye Works and destroyed the place by spraying purple dye everywhere.
The structure stands today as Dram Yard, a restaurant that is part of the ARRIVE Hotels' campus at the corner of 2nd and Dock streets. This weekend Dram Yard and the Burgwin-Wright House are celebrating the centennial of Topsy's escapade, which took place Oct. 9, 1922, and made headlines in hundreds of papers nationwide (apparently, Topsy had a habit of escaping the Big Top, as she also pulled this stunt in other cities).
Dram Yard — which has kept a nod to Topsy's legacy in its decor with an elephant on the door and a supposed crack in the wall that she left behind, as local folklore goes — will have special themed cocktails and snacks for guests who join to hear a live telling of Topsy's story. There will be local history trivia with special giveaways, with the evening capping off with a toast to Topsy
It's free to attend, but a portion of the proceeds from the evening will go toward the preservation of Wilmington's oldest and largest historic site, Burgwin-Wright House. The event takes place from 5:30 p.m. to 7 p.m.
MORE SUNDAY HAPPENINGS
Lump to Laughter Plant Sale — Cape Fear Spirits and Beer (also a Port City Taste Craft Cocktail Week participant; see Thursday's event) will host a plant sale to benefit Lump to Laughter. The group helps women with breast and ovarian cancer both financially and emotionally through their diagnoses. Houseplants, succulents, cacti, herbs, annuals, perennials, and orchids will be for sale. The bar is located at 139 N. Front St.
Bivalves and Brews — Wrightsville Beach Brewery will focus its attention on the mighty mollusk — the oyster — during a conservancy conversation hosted at 5:30 p.m. Bald Head Island Conservancy Chief Scientist Beth Darrow will give a presentation while participants enjoy bivalves and brews. It's free, but reservations are required by emailing melissa@bhic.org.
---
Have comments or tips? Email info@portcitydaily.com
Want to read more from PCD? Subscribe now and then sign up for our newsletter, Wilmington Wire, and get the headlines delivered to your inbox every morning.