Here is your weekly roundup of events, sure to keep your weekend busy with fun — in art, music, theater, comedy, pop-up markets and more.
All events featured were scheduled as of Thursday; however, it's wise to check in ahead of attending any one. Inclement weather, changes in schedules and unforeseen circumstances may shift for organizers at the last minute.
Thursday, July 28
Steve-O: The Bucket List Tour
Wilson Center, 703 North Third St. • Tickets start at $45
Most known for his stint on "Jackass," Steve-O's current tour will stop at Wilson Center Thursday night, bringing with it his most radical stunts to date.
Billed an XXX-rated multimedia comedy show, Stephen Gilchrist Glover, a.k.a. Steve-O, showcases self-inflicted violence, drug use, sexually explicit content and other graphic acts.
"Every idea on Steve-O's bucket list was so ill-advised, he never expected to go through with any of them. Until it was time to prepare for this tour," his publicity team noted..
The show consists of Steve-O's standup comedy — which he started doing over a decade ago. It's combined with footage of stunts he has endured. For example, a camera follows him into the operating room as he gets a vasectomy and then as he straddles a horse, sans a saddle to ride back from the hospital to his home.
The show, which starts at 7 p.m., is not appropriate for kids or the faint of heart.
OTHER THURSDAY HAPPENINGS
Preservation Crawl — The Historic Wilmington Foundation is presenting a night of imbibing and friendly competition among some of downtown's best bars and breweries. It's hosting the Castle Crawl on July 28 and the Brooklyn Brews on Aug. 11. Six participants include Dram & Draught, End of Days, KGB, Sauce'd, Seabird, and Starling Whiskey Bar. Drinks from each bar are served at Castle Street businesses, including Fire Station No. 2, Terra Sol Sanctuary, Jess James + Co., CraftGrown Farms, Gravity Records, Second Skin Vintage, and Castle Street Kitchen.
The Brooklyn Brew will feature drinks from Edward Teach, Southern Pines Brewing, New Anthem, Waterline Brewing Co., and Ponysaurus Brewing Co. at Edward Teach, The Kitchen Sink, Lighthouse Film Co., Boombalatti's and Three10. Tickets are $45 for each crawl ($80 for both).
CANCELED ~ Beckwith Summer Music Festival — Cypress Duo, Robert Nathanson, and Laurent Estoppey will perform at UNCW Cultural Arts Building (5270 Randall Drive). Cypress Duo consists of guitarist Justin Hoke and flutist Amanda Hoke, while Laurent Estoppey performs on saxophone and Rob Nathanson on guitar. Music by George Gershwin, Tom Waits, Andrew York, David Kechley and more will be performed. The show and parking are free.
Friday, July 29
The Magic Flute
Kenan Auditorium,515 Wagoner Drive • Tickets: $25 and up
Opera Wilmington has opened its summer performance of "The Magic Flute" — a 230-year Mozart favorite.
Considered a "singspeil" — sung in German with English subtitles, though dialogue is in English — the story features star-crossed lovers, the Queen of the Night (performed by Diana Thompson-Brewer), a mysterious magus and two quirky feathered friends.
The cast also includes John Dooley, Shannon Kessler Dooley and Beth Stovall.
Tickets are $25 to $60 and the show has additional performances on July 29, 7:30 p.m., and July 31, noon, at UNCW's Kenan Auditorium.
OTHER FRIDAY HAPPENINGS
Mariposa After Dark — The cozy Spanish cottage in the South Front District will host a DJ from Active Entertainment to spin tunes at the Friday night dance party. The shindig is underway from 9 p.m. to midnight and drinks and tapas will be served.
"The Curious Incident of the Dog in the Night-Time" — Big Dawg Productions, a local nonprofit theater company, has opened the award-winning play "The Curious Incident of the Dog in the Night-Time." Adapted by Simon Stephens and based on the novel by Mark Haddon, the story revolves around 15-year-old Christopher, an autistic young man, who is determined to find out how a neighbor's dog wound up dead. The show will run at Thalian Hall's Ruth and Bucky Stein Theater July 28 to 31, directed by Gina Gambony. Tickets are $34.
"Lost In Transition" — An art exhibit focusing on Black educators that taught in Wilmington pre- and post-desegregation is on display at 210 Princess St. The opening is from 6 p.m. to 8 p.m., featuring 10 portraits in charcoal by Alexandria Clay. Also included will be a film showcasing performances by UNCW students enacting the oral histories of local educators and their students, which were used as research for the exhibit. Read more about it from PCD here.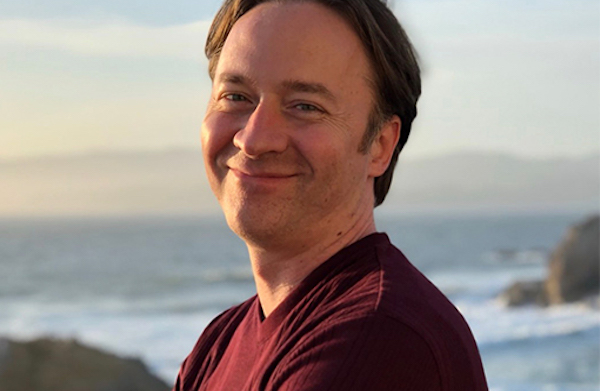 Saturday, July 30
Book Buzz with Luc Travers
Cameron Art Museum, 3201 S. 17th St. • Tickets: $20-$25
Author Luc Travers will celebrate the release of his new book, "Stories in Paint: 50 Moving Artworks from American Museums," this weekend at Cameron Art Museum.
Travers will host a 30-minute slideshow to share some of his favorite artworks featured on the coffee-table-book pages and speak to the background and stories about them. Afterward there will be a question-and-answer session, discussion and book signing.
Tickets are $20 and up and include a complimentary glass of wine, beer or sparkling water.
OTHER SATURDAY HAPPENINGS
B*S*B*S Art Opening — The Beale Street Barber Shop (710 S. 17th St.) is hosting an art show featuring work from Stephen Luther and Bart Gelesh. The free event features live music by three local acts: Soul-R Fusion (7 p.m.), Mark Sinnis (8 p.m.) and Temp Agency (9 p.m.) Beer and wine offered for donation or BYOB. Event is free, though there will be a pass-the-hat for the bands.
Poetry is My Protest — Writers, artists, poets and spoken word artists are welcome to the Sokoto House (1219 Dawson St.) to speak out on issues important to them and that affect them on a micro and macro level. The event is free and takes place from 6 p.m. to 8 p.m.
Contra Dance — No experience or partner is needed to enjoy a night of Contra Dance at Leland Cultural Arts Center, 1212 Magnolia Village Way. There will be live music by George Paul and David DiGuiseppe; dances will be called by Rebecca Vickers. A beginner's class starts at 7 p.m. Tickets are $12. Learn more about Cape Fear Contra Dancers here.
Sunday, July 31
Luna Bloom Gin Release Party
End of Days Distillery, 1815 Castle St. • Tickets: $65
End of Days is releasing a new gin, Luna Bloom, created from the Food and Drug Administration's newly-approved butterfly pea flower. A plant native to the South Pacific and well-known for imparting natural blue coloring, it has been utilized in food and drinks in other countries for years — especially teas. Yet, the FDA just approved it stateside in fall 2021.
EOD has utilized the pea flower to create a sweeter spirit, flavored by spices, citrus and juniper. The distillery has 600 bottles to go out to the state's ABC stores and 360 bottles to be sold in its retail establishment at the Castle Street distillery.
Its natural blue hue changes colors as other ingredients are combined, altering the pH balance. For instance, when adding citrus it turns purple or magenta.
A party will be held at the distillery July 31 to celebrate the new gin. It will feature live music, Luna Bloom cocktails and heavy appetizers from a menu created by Pine Valley Market. Tickets are $65 and available here.
OTHER SUNDAY HAPPENINGS
Deadtown Cosmonauts — It's a celebration of Jerry Garcia's 80th birthday at Katy's Bar and Grill (1054 S. College Rd.).Local jam and funk outfit Dubtown Cosmonauts is transforming to the Deadtown Cosmonauts, featuring Colby Elswick on guitar, Justin Heter Pan on drums, Riley Kearns on bass, and Wolf Lampke on keyboards. Performing in homage to the Grateful Dead, "Dead on the Deck" takes place from 2 p.m. to 5 p.m. and is free; other special guests are expected to take the stage as well.
Public Cervix Announcement — A pop-up market and live music fundraiser is taking place at Hi-Wire Brewing (1020 Princess St.). Artists and makers will be set up from noon to 4 p.m. and there will be a community yard sale. Vendors are donating 20% of profits and all yard sale proceeds to Cape Fear Planned Parenthood. Hi-Wire will be donating $1 of each flagship pint. Live music begins at 5 p.m., featuring three local bands performing until 8 p.m. Free to attend.
Drive-By Truckers — The Americana rockers out of Athens, Georgia, will be taking over the Greenfield Lake Amphitheater stage on Sunday. It released its 14th studio album, "Welcome 2 Club XIII," last month. Tickets to the show are $30 and available here.
---
Tips or comments? Email info@localdailymedia.com.
Want to read more from PCD? Subscribe now and then sign up for our morning newsletter, Wilmington Wire, and get the headlines delivered to your inbox every morning.