THURSDAY, OCT. 7
Port City Taste Craft Cocktail Week
Various bars and restaurants • $7-$14
Port City Daily hosts restaurant week for two weeks every winter and launches periodic specialized spinoff weeks throughout the year. Through Oct. 10, Craft Cocktail Week continues and features 30 specialty drinks from almost 20 participants.
Sponsored by End of Days Distillery, many drinks are crafted with locally made spirits — rum, gin and vodka. Lots of flavors are on deck — some unique, such as a lavender-jalapeno lemonade, others celebrating the cooler weather, like Indochine's S'mores Old Fashioned. Varnish is even getting in the Halloween spirit with a little "Witches Blood."
Drinks are individually priced between $7 and $14, and are offered through Sunday only. See all the menus here.
MORE THURSDAY HAPPENINGS
Hi-Wire Pop-Up Market Fundraiser — Feast Down East's mobile market will be set up from 3 p.m. – 10 p.m. at Hi-Wire Brewing (1020 Princess St.), featuring fresh produce, eggs, local honey, goat cheese, and more. Plus, $1 from every Hi-Wire flagship beer sold will go to Feast Down East.
FRIDAY, OCT. 8
Panic Attack Haunted Attraction
3245 Level Church Rd., Nikina, NC • Tickets: $30 – $70
Perhaps one of the scariest swamplands in the nation can be found southwest of Wilmington in Nikina, near Shallotte.
Every Halloween season Panic Attack opens to the public Friday through Sunday, 7:30 p.m. – midnight. The haunted attraction has been built by a former film industry crew, so the aesthetics are movie-level frightful. Plus, the haunt's actors — nurses in a psych ward, violent clowns with chainsaws, demonized elves — level up the experience.
Read more from Port City Daily's coverage last year — complete with a photo gallery — and make reservations now, as the haunted swamp packs it out annually.
MORE FRIDAY HAPPENINGS:
ArtWorks Village Artist and Affiliates Sale and Exhibit — Opening Friday night, ArtWorks' largest sale and exhibit of the year will feature more than 50 artists' works — paintings, pottery, jewelry, glass, fiber and more. The event takes place 6 p.m. – 8 p.m. Friday night, 11 a.m. – 5 p.m. Saturday and noon to 5 p.m. on Sunday.
Hatch Brothers Album Release — Lead vocalist and guitarist Sam Hatch, bassist and backup vocalist Paul Hatch, and drummer Phil Milligan — known as The Hatch Brothers since 2010 — are releasing their album "12 Bar Grievances" this weekend. The rock trio will perform two release shows, including Friday night at Bourgie Nights (127 Princess St.) and Saturday at Mad Katz. The Bourgie show is $10 in advance or $15 at the door; VIP upgrades available, $40-$75.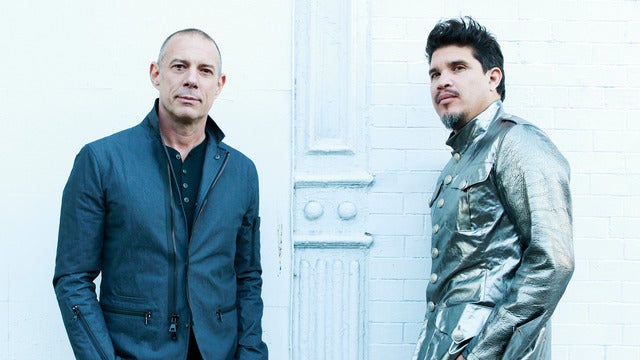 SATURDAY, OCT. 9
Thievery Corporation
Greenfield Lake Amphitheater, 1941 Amphitheater Dr. • Tickets: $40-$50
Rob Garza and Eric Hilton have been churning out electronic dance tracks for more than two decades. They blend world music — bossa nova, jazz, Indian classical and even Middle Eastern — into Thievery Corporation's repertoire.
The duo has released 10 albums since 1996, including 2020's "Symphonik." Musicians joining them onstage will be Jeff Franca on drums, Rob Myers on sitar and guitar, Frank Orrall on percussion, drums and vocals, and Ashish "Hash" Vyas on bass.
Thievery Corporation will land at Greenfield Lake Amphitheater on Oct. 9; tickets can be purchased here.
MORE SATURDAY HAPPENINGS
Ladies Pumpkin Painting — Clover Meadows Farm (2238 Henry Brown Rd.) in Burgaw is welcoming ladies of all ages to enjoy painting a pumpkin from the farm. The instructed class is $25, includes the pumpkin, paint, options to choose from (leopard print, monogram, floral designs) and lesson. The event takes place from 6:30 p.m. – 8 p.m.
Pets at the Park — Pleasure Island Chamber will welcome all the furry friends and their people to stroll Carolina Beach Lake Park (400 S Lake Park Blvd.) on Saturday where pet-friendly vendors will be set up, K9 demos will take place, dog yoga will be offered, rescue groups will be on hand, a dog costume parade will be held, and more. Entry is $5, from 10 a.m. – 2 p.m. UPDATE: Pets at the Park has been rescheduled to Oct. 23 because of rain.
SUNDAY, OCT. 10
Fire in the Pines Festival
Halyburton Park, 4099 S 17th St. • Free
The annual festival takes place both Saturday and Sunday, beginning at 10 a.m. daily, and will have virtual and in-person events.
There will be self-guided tours of local parks, a wildland fire truck demonstration, an iNaturalist Scavenger Hunt and grab bags. Activities will be hosted in the Stanley Rehder Carnivorous Plant Garden (3800 Canterbury Road, Wilmington) and Carolina Beach State Park (1010 State Park Road).
Plus, a controlled burn will take place, weather-permitting. Full details can be found here.
MORE SUNDAY HAPPENINGS
Little River Shrimp Festival — Taking place an hour south on the Little River Historic Waterfront, the 16th annual shrimp fest takes place both Saturday and Sunday, 9 a.m. – 5 p.m. For a $5 entry, there are two stages of live music, arts and craft vendors, business expos and community organizations, plus shrimp galore from food vendors.
Second Sundays at CAM — The Wilmington Symphony Orchestra will be performing at the Cameron Art Museum (3201 S. 17th St.) as part of its second Sunday concert series, featuring its chamber music ensembles. Musicians Sarah Hand, Roy Robuck and Brent Trubia will perform at 2 p.m.; tickets are free for those ages 19 and under; $10 otherwise.
Swim the Loop — Swim the Loop is a 3.5-mile swim that starts and ends at Dockside Restaurant (1308 Airlie Rd.) on Sunday at high tide. It starts at 8:45 a.m. and ends at 1 p.m. Registration is $90. In conjunction with the swim, the 1.3-mile Motts Channel Sprint will get underway for advanced swimmers, which begins at 9 a.m. and ends at 1 p.m. Registration is full.
---
Have an event to be considered for LF? Email info@portcitydaily.com
Want to read more from our staff? Subscribe now and then sign up for our newsletter, Wilmington Wire, and get the headlines delivered to your inbox every morning.