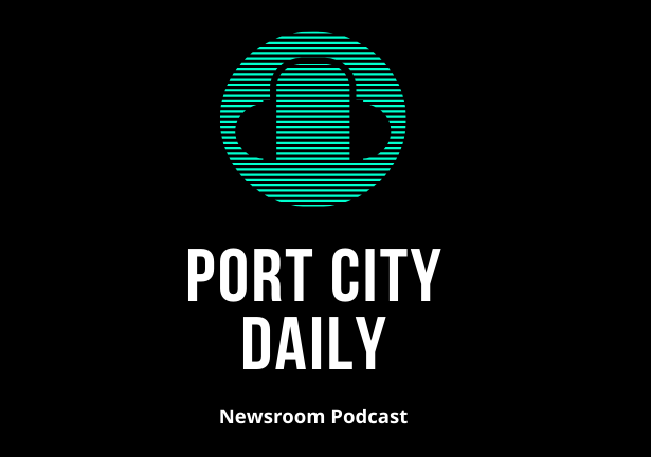 On this episode, we tackle the long, complicated process of finding a new owner for the New Hanover Regional Medical Center (NHRMC). This week, the Partnership Advisory Group (PAG) selected Novant, paired with UNC Health, as its recommendation to purchase NHRMC — after a year of meetings and public debate.
On the one hand, the process has been more transparent than almost any other government proceedings, with both New Hanover County and NHRMC making extra efforts to provide meeting materials, documents, agendas, recordings, and updates available to the public.
On the other hand, parts of the process have felt performative. In the end, it became clear that the only way to satisfy the needs of NHRMC's strategic plan — which was not up for debate by the PAG — was to find either a very involved partnership or, more likely, a new owner for the hospital. Thus, it's hard to reconcile the mandates of the strategic plan (which hasn't changed) with the county and NHRMC's insistence throughout the process that independence was a very real option on the table. While the PAG could technically have voted for it, and the commissioner still could, all of the evidence — from the beginning — was stacked against that option.
There are other questions, too, including a serious look at the benefits to the community from Novant's multi-billion-dollar investments in the region. It's also worth asking about how much NHRMC spent in advertising and PR for the process — and why that spending was necessary. So stay tuned for more on the issue.
Also on this episode: Mike Adams says goodbye to UNCW, not with a bang but a $500,000 whimper.
For some, Adam's half-million-dollar settlement package is a golden parachute, a final opportunity for the professor to thumb his nose at his liberal detractors.
For others, the money was a small price to pay — especially given the looming possibility of a second lawsuit between Adams and UNCW, which could cost far more than the $700,000 drubbing the University took in its first go-round.
Adams' negotiated departure is something of an anti-climax — far from the reign of terror Adams promised his liberal colleagues on social media last year when he completed his final round of tenure reviews. For years, Adams pushed the limits of the First Amendment and, finally, it seems the Administration got tired of it. It's possible, in the end, Adams did too.
Comments