WILMINGTON — Fans piled in for a sold-out Tame Impala show Tuesday night at downtown's Live Oak Bank Pavilion.
The energy was electric and fans took up every spot in the general admission show, according to photographer Tom Dorgan, who captured scenes for Port City Daily. Seats were removed for fans to get the most dancing room out of the band's psychedelic-pop and electronic sounds.
"Prior to the show starting, security and Live Nation staff were throwing bottles of water out into the crowd," Dorgan said.
Australian multi-instrumentalist Kevin Parker founded Tame Impala in 2007. The outfit reached gold and platinum status with its first two records; 2012's "Lonerism" also was nominated for a Grammy.
Earlier in the year, the band debuted "No Choice" and "The Boat I Row," two new tracks as part of its deluxe box-set edition of "The Slow Rush." The box set also features a few remixes released by Tame Impala over the last 15 years.
Guitarist and vocalist Parker toured through Wilmington with Dominic Simper (guitar, synthesizer), Jay Watson (synthesizer, vocals, guitar), Cam Avery (bass guitar, vocals), and Julien Barbagallo (drums, vocals). They played through almost 20 songs on the Wilmington riverfront earlier in the week.
"It was loud — one of the loudest shows I've been to at Live Oak," Dorgan said.
Opening act Automatic also didn't disappoint. The L.A.-based trio — Izzy Glaudini (synths, lead vocals), Lola Dompé (drums, vocals) and Halle Saxon (bass, vocals) — is touring in support of a soon-to-drop second LP, "Excess," purportedly bringing all the '80s vibes back around again.
Below is the set list from both bands and Dorgan's shots from the show.
Tame Impala
One More Year
Borderline
Nangs
Mind Mischief
Breathe Deeper
Posthumous Forgiveness
Elephant
Lost in Yesterday
Apocalypse Dreams
Mutant Gossip
Let It Happen
Feels Like We Only Go Backwards
Is It True
Glimmer
Eventually
Runway, Houses, City, Clouds (with InnerSpeaker jam outro)
New Person, Same Old Mistakes
Encore
The Less I Know the Better
One More Hour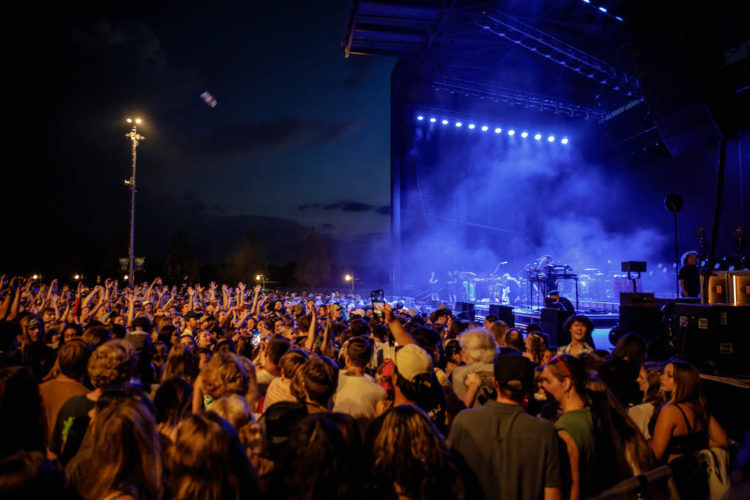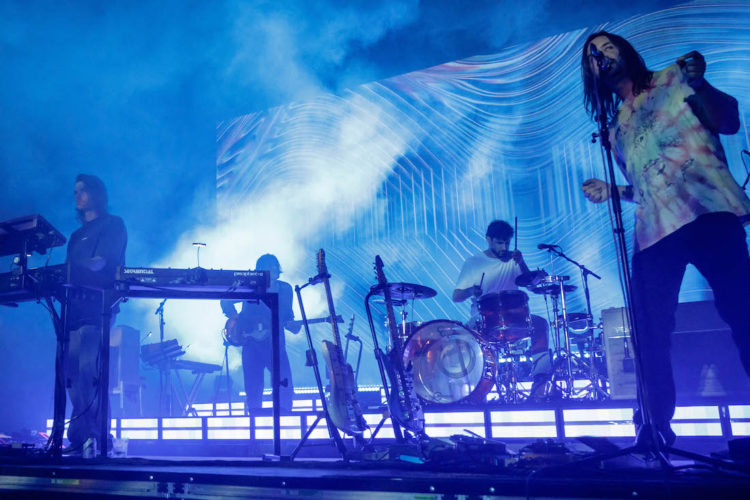 Automatic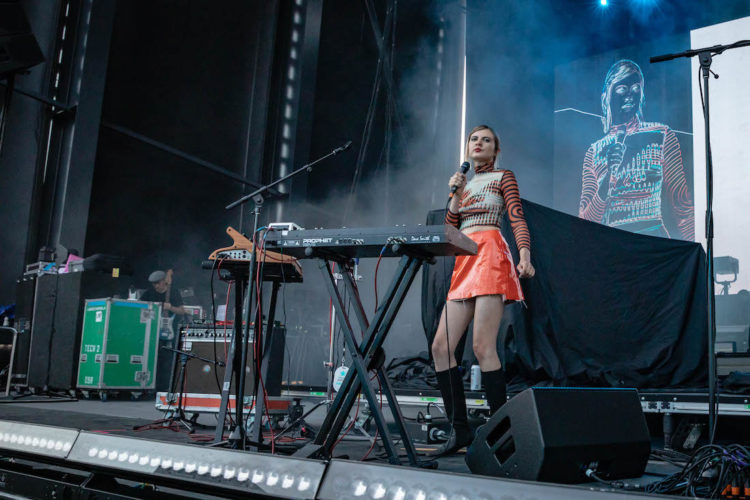 ---
Have tips or comments? Email info@portcitydaily.com
Want to read more from PCD? Subscribe now and then sign up for our newsletter, Wilmington Wire, and get the headlines delivered to your inbox every morning.