WILMINGTON — The Record Company's rock 'n 'roll band of three has increased to five members since their last visit to Wilmington.
"It has given bass player Alex Stiff more room to play on electric guitar," said photographer Tom Dorgan, who took photos of the show for Port City Daily.
Influenced by blues musician John Lee Hooker, Iggy Pop's punk outfit The Stooges and rock icons like the Stones, Chris Vos (guitar, lead vocals), Alex Stiff (bass, backing vocals), and Marc Cazorla (drums, backing vocals) are now joined by Wesley Flowers (keyboards, backing vocals) and Johnny Elkins (bass, guitar, backing vocals).
They L.A.-based band has released three albums since getting their start in 2011, and are performing 24 dates through July in support of 2021's "Play Loud." The album's track "How High" has charted number three on the AAA stations in the U.S.
The group played through a 19-song set at Greenfield Lake Amphitheater on Apr. 13. Opening was Wilmington's rock duo The Blue Footed Boobies, featuring Logan Chaucer (guitar, vocals) and Sam Baker (drums).
Below are Dorgan's photos from the show.
The Record Company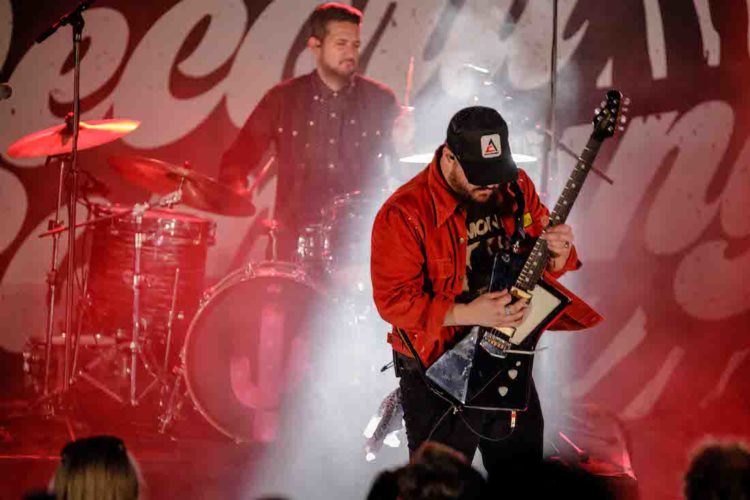 Blue Footed Boobies
---
Have tips or comments? Email info@portcitydaily.com
Want to read more from PCD? Subscribe now and then sign up for our morning newsletter, Wilmington Wire, and get the headlines delivered to your inbox every morning.