WILMINGTON — It was pegged to be a two-night celebration of jams and noodling, but night one was cut short due to inclement weather. String Cheese Incident got through one set at Greenfield Lake Amphitheater at the end of April before "ominous, dark clouds" rolled in stopping the show short, according to photographer Tom Dorgan said.
Appropriately enough, the band ended set one with "Black Clouds." Shortly thereafter, around 7:45 p.m., crowds exited due to thunder and lightning. The band played a rain delay jam in the band room behind the stage while awaiting a return that didn't happen until night two, April 27.
String Cheese didn't disappoint during the second night, bringing their powerhouse blend of bluegrass, electronic, reggae, psychedelia, Calypso, country folk and more. Bill Nershi (acoustic guitar, lap steel guitar, electric slide guitar), Michael Kang (acoustic/electric mandolin, electric guitar, violin), Michael Travis (drums, percussion) and Keith Moseley (bass), Kyle Hollingsworth (piano, organ, accordion), and Jason Hahn (auxiliary percussion) performed more than a dozen tracks.
The opening act consisted of local Americana act Into the Fog, consisting of Winston Mitchell, Derek Lane and Brian Stephenson. Below are photos from both nights and SCI's set lists.
Night one
Set one
Indian Creek, World Gone Crazy, Can't Wait Another Day, Windy Mountain > Get Tight, Believe > (Big Sandy River) > Black Clouds
Rain delay jam in backstage practice room, (acoustic, streamed video to Facebook Live) Trail Of Tears, Missin Me > Wheel Hoss, Ooh Las Vegas, Redemption Song, After Midnight, Valley Of The Jig > Boo Boo's Pik-A-Nik
Set two
Cancelled due to Weather
Night two
Set One
On The Road, Cedar Laurels > You Wreck Me, Illegal > Dirk > Johnny Cash
Set Two
Nothing But Flowers, Bumpin' Reel, Best Feeling > Exodus > Best Feeling > Sand Dollar > Smile, Beautiful
Encore
Midnight Moonlight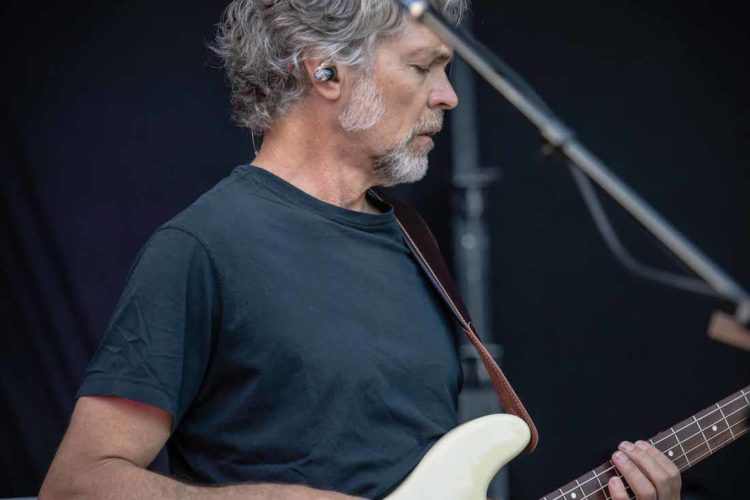 ---
Have tips or comments? Email info@portcitydaily.com
Want to read more from PCD? Subscribe now and then sign up for our morning newsletter, Wilmington Wire, and get the headlines delivered to your inbox every morning.