WILMINGTON — For Wilmington painter Angela Rowe, "Illumination" — opening at Cameron Art Museum (CAM) on Friday — presents a welcomed challenge for her to explore outside of her typical two-dimensional form of work.
READ MORE: Catch up on other arts news
"For me this is always a great step of faith in my engineering abilities," said Rowe, who participated in the 2014 exhibit and all but two since. "It invites us to be creative but challenges us to get out of our comfort zones and try new things."
The seventh annual exhibit features over 40 lanterns on display in various mediums, each artist exploring the concept of seeing the world in a new light and celebrating a hopeful future. CAM staff decided on the 2021 theme "rebirth and renewal" over the summer.
"We were beginning to emerge from a long tunnel of Covid and didn't know what was ahead, but we're all hopeful," CAM's director of visitor services, Nan Pope, said. "The artists were all in the mood to make things and eager to explore that topic."
Rowe's lantern, Dancing in the Light, was inspired by Henri Matisse's work creating cutouts of color.
"Later in life when he couldn't paint due to health issues, he started cutouts to continue to make art," Rowe said. "He started out doing models for other work, but they took on their own life and became something new. So, to me that's what it's about. An artist who found a way to create late in life and invented a whole new approach."
Rowe's lantern is made of different shapes, which will cast shadows in unique patterns across the walls of CAM. Friday's opening exhibit will be the first time the artist will see her work fully lit.
"Where Matisse cut into colors, what I was attempting to do is cut into light," Rowe said. "I love the whole art of illumination. You walk into this dark room and the only light is coming from the lanterns; it's very quiet. We all run around like crazy during the holidays, so I love to go into this beautiful still room and look at light and see what people have created."
CAM receives tremendous local support annually for this project, which reaches artists across the country. The museum spreads the word through arts councils across the state.
This year CAM reviewed more than 60 submissions — a new record from the average 30 to 40 received in years past.
"There's a lot of word-of-mouth from other artists since it's been going on for years," Pope said.
Interested artists submit proposals six months ahead of the exhibit, and once selected to participate, finish the build-out of their lanterns with size, weight and material limitations. Plenty of room is left open for interpretation.
The common denominator is each lantern utilizes the same type of LED bulb, which evens the playing field. Most artists who create these lanterns work with other mediums on the regular, so this exhibit promotes artists thinking outside the box.
Annually, CAM receives contributions from painters, photographers, papermakers, metalworkers, ceramicists, and mixed-media artists. "The level of craftsmanship, creativity and thoughtfulness is incredibly overwhelming," Pope said.
Materials of the lanterns vary: resin, papier-mâché, knitted and crocheted materials, copper. Artists incorporate unique details, with the final works dispersed throughout the gallery. Some lanterns sit on pedestals, others are suspended from the ceiling, and a few hang on the walls.
"There are a few that just leap off," Pope described. "One [is] a bright vivid red, and when you walk into the space, your eye instantly goes in that direction … One actually uses two lights in her piece and talks about how this is a human attempt to show the incredible features of nature. And some are very straightforward. There is a piece from a Chicago artist, who has entered for many years, and he actually uses the words 'birth' and 'rebirth.'"
Pope is speaking of Pate Conway, who has entered the juried show at least five times. In 2017, he secured third-place spot.
"This is a great show, usually conceptual and a great problem to solve," Conway said. "Here, you get this puzzle to figure out and I think, 'How am I going to do this?'"
Conway's inspiration for the mixed-media sculpture was inspired by commonplace objects and everyday life. For this year's piece, called Groomed, he was influenced by the scoreboard at his gym.
"I was fascinated by it, and I was using that to think, 'What am I fascinated by?'" he said. "And I allowed that to take me inside myself. The theme is rebirth, so when I created a scoreboard in a way, it's a box lit up and I was playing around with the idea of those things in life that make us change — losing a job, a break-up — and how we wake up around it."
A panel of eight community judges analyzed the entries based on aesthetics, execution, conceptualism, presentation and effectiveness of lighting. The public can visit the exhibit over the next month and fill out a People's Choice ballot for their favorites.
Three winners, selected by a panel of judges, will be announced at 5 p.m. Friday evening, Dec. 3, at the opening reception; cash prizes, totaling $1,500, will be awarded.
The exhibit will close out with its annual Floating Lantern Ceremony on Jan. 9, open to the public for viewing or participation. Community members can purchase a paper sleeve for $12 to memorialize or honor a loved one. These are added to a reusable wooden base with a candle and floated over the museum's reflecting pond.
CAM opens Illumination at 10 a.m. with refreshments available starting at 4 p.m. and live music from the Wilmington Symphony Orchestra and Smokey Dunes. The event is free to CAM members and those under the age of 19; admission for other adults is $10 and $8 for seniors, members of the military and students.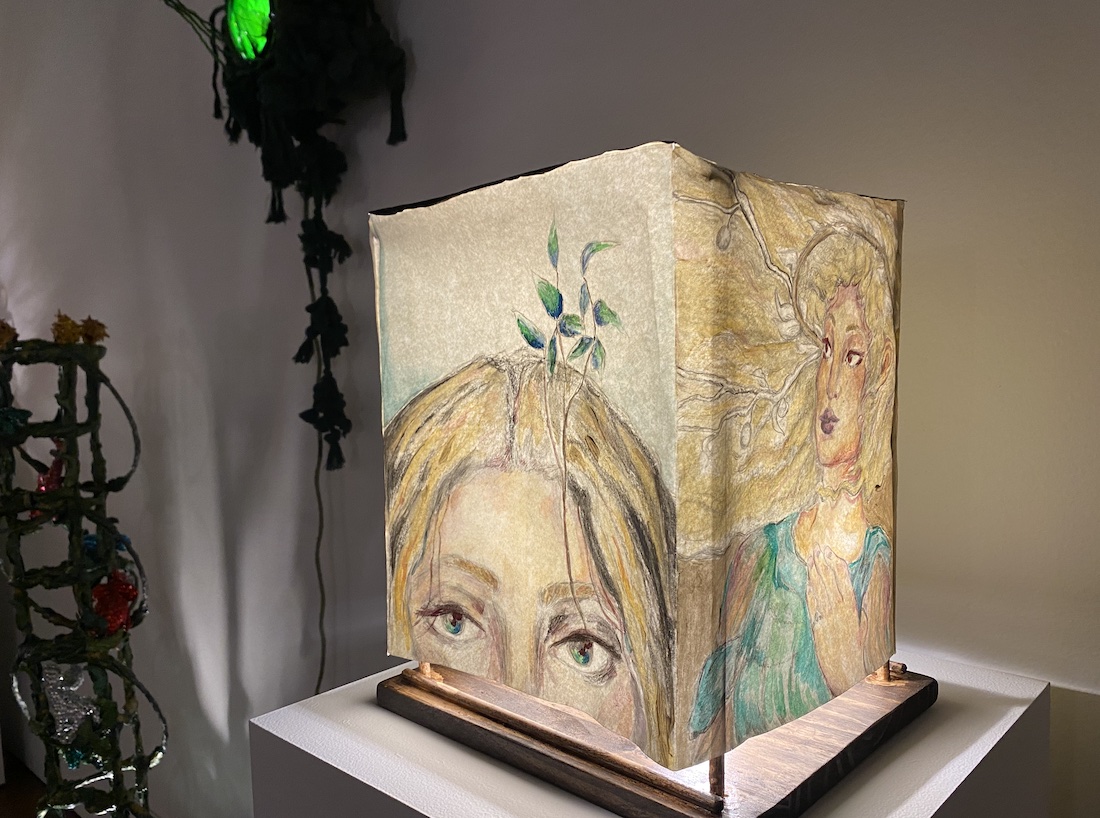 ---
Have other arts news? Email info@portcitydaily.com
Want to read more from our staff? Subscribe now and then sign up for our newsletter, Wilmington Wire, to get the headlines delivered to your inbox every morning.