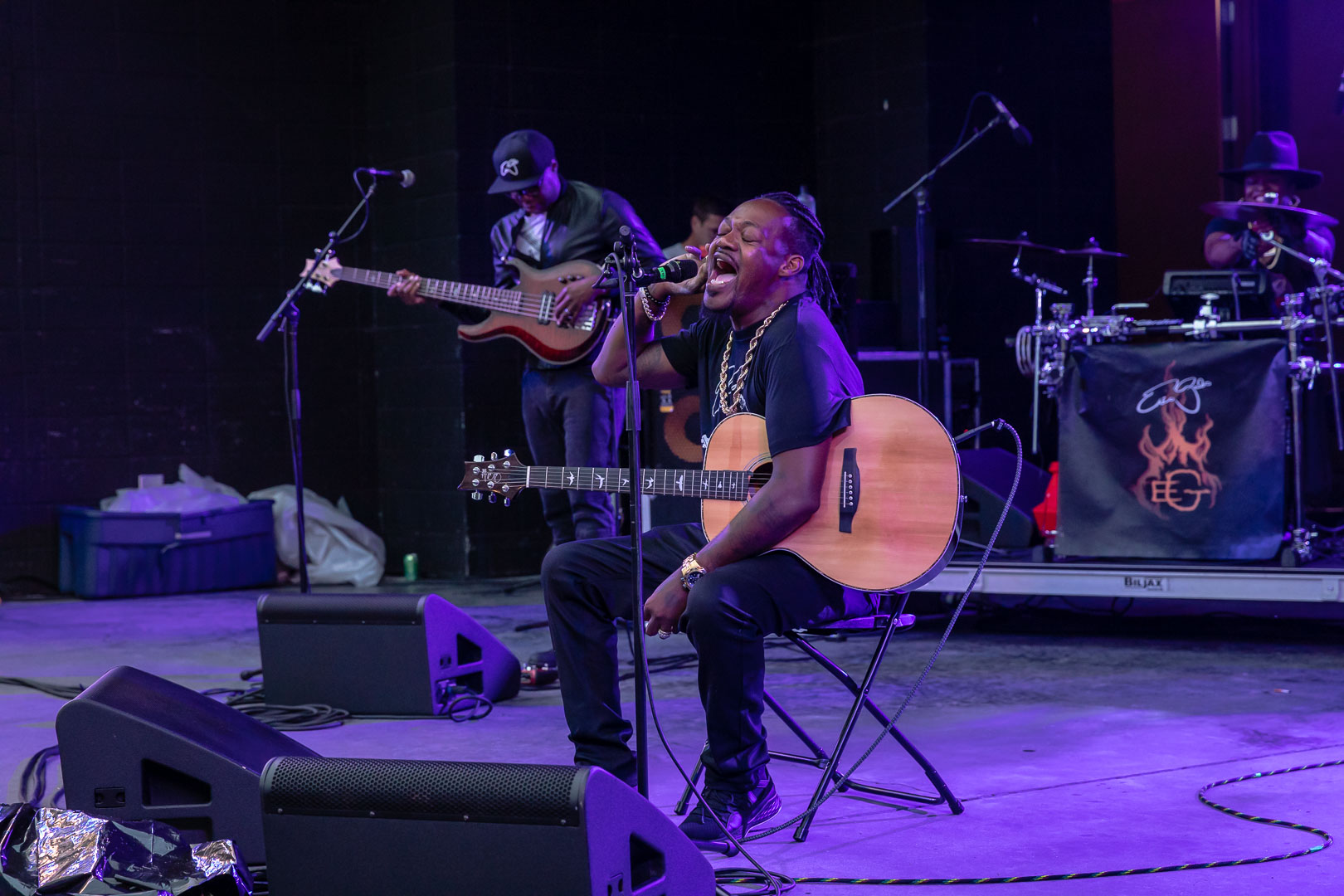 WILMINGTON — On Saturday, Aug. 7, Eric Gales and Marvelous Funkshun's show at Greenfield Lake Amphitheater celebrated the deft and masterful art of guitar-shredding.
Winston-Salem's Marvelous Funkshun started the show and was joined onstage for a few songs by guitar prodigy Nathan Pope. The 18-year-old won the Top 10 Best Guitarists under 20 at the Dallas International Guitar Festival in 2021. It was a fitting opening for American guitarist Eric Gales, who started his own career in 1991 as a 16-year-old signed to Elektra Records.
Fast forward 30 years, Gales has since released an 18-deep discography and has been admired by many greats — Carlos Santana, Eric Johnson, B. B. King, Eric Clapton — for his unique approach to playing: upside down and left-handed. The Greenfield Lake show brought with it Gales' signature hybrid of rock and blues, as played originals and covers.
Gales also struck a chord emotionally by kicking off his show celebrating his five-year sobriety mark. He admitted to being a "dope addict," for three decades — who almost died multiple times, had been locked up, and was heading down an even more destructive path. Today, he said, every note he plays is infused with overcoming his addictive past and embracing a future poised with more passion and energy for his craft.
According to MoonFrog Media photographer Tom Dorgan, it was the only time the crowd grew intensely quiet, as they took in Gales' every word. Thereafter, the energy electrified everyone, as Gales powered through his 90-minute set.
Below are photos by Tom Dorgan of MoonFrog Media; click to open the gallery or scroll down.
MARVELOUS FUNKSHUN
ERIC GALES
---
Have arts news? Email info@portcitydaily.com
Subscribe now and then sign up for our newsletter, Wilmington Wire, and get the headlines delivered to your inbox every morning.
Comments