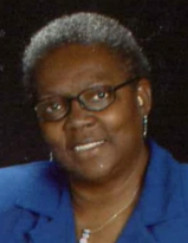 LELAND — Sarah W. Daniels, age 83, of Leland, passed away Wednesday, August 3, 2022.
A celebration of Ms. Daniels' life will be conducted at 11:00 AM on Friday, August 12, 2022 at St. Mary Missionary Baptist Church, 6401 Ocean Hwy E, Winnabow, NC 28479. A viewing will be held one (1) hour prior to the service.
Interment will follow at the church cemetery.
Her love and memories will remain in the hearts of children, Minnie C. Daniels of East Providence, RI, Gwendolyn E. Daniels of Providence, RI, Curtis L. Daniels (Kathleen) of Coventry, RI and Michael J. Daniels of Providence, RI; siblings, William Holden of Winnabow and Mildred "Ann" McMillian of Newport News, VA, five grandchildren, four great-grandchildren and a host of other relatives and friends. 
To send flowers to the family or plant a tree in memory of Sarah, please visit our floral store.