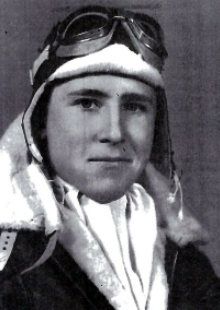 WILMINGTON — Robert Dale Millar died peacefully on May 10th, 2022, in Wilmington NC.
Robert Dale was the eldest of three children born to the late Dale Taylor Millar and Mary Kathleen Vickers of Portsmouth VA. In addition to his parents, he was preceded in death by his brother William Taylor Millar (wife Billie).
He is survived by his wife Pamela Dehm Millar and daughter Kathy Griffin (husband Sandy), daughter Kimrey Millar, son Robert Millar (partner Jeffrey Bates), grandson Matthew Scott Griffin, great-grandson Hayden Millar Griffin, brother John Thomas Millar (wife Brenda) and several nephews and other relatives.
Having completed high school at Bragtown High School in Durham, NC, Robert enlisted with the Army Air Corp at 18 years of age. He served in the Pacific Theatre in the Philippines and New Guinea as a fighter pilot rising to the rank of Captain. He flew numerous missions in P-37 aircrafts until the end of WWII in 1945.
After returning from military service, Robert relocated to High Point, NC and worked as a salesman for Archdale Manufacturing, a manufacturer of women's apparel. During his many years of service, he rose through the ranks to become President and co-owner of the company for an additional 22 years. He retired to Wilmington NC in 1993.
Robert's civic interests were many. He was initiated as a Brother of the Freemasons in 1949 and raised to the sublime degree of Master Mason. He received a 70-year service award in 2019. He also served as a Shriner and was a member of the Rotary Club. He served as a member and Chairman on the Board of Directors of First Union National Bank.
Mr. Millar was an avid outdoorsman and naturalist. He enjoyed fishing, hunting and playing golf in his spare time. Whether it was a local lake or white water river in Alaska or the Snake River in Idaho, he always appreciated and admired the many wonders of nature as well as the sport.
Robert was a devoted member of the Wesley Memorial United Church throughout his life in High Point and served as Sunday school teacher for many of his years. He became a member of Wrightsville United Methodist Church upon his move to Wilmington.
Robert Dale Millar was one of the last of the great heroes of who served to protect our country during World War II. His family rejoices and feels grateful and blessed to have been part of his extraordinary life. Thanks are extended to all for being a vital part of Robert Dale's earthly journey which was filled with joyful, meaningful, and rewarding experiences for over 98 years.
Special thanks the 3rd floor nursing staff of Cape Fear Orthopedic Hospital, Ms. Becky Chavis and Ms. Yvonne Carpenter for their heartfelt comfort and care and helping him transition peacefully to a new life with his Maker.
Final rites for Robert Dale Millar will be held at 11:00 on Saturday, May 21st at Wrightsville United Methodist Church, 4 Live Oak Drive, Wrightsville Beach, NC.
In lieu of flowers, donations may be sent to: Central Children's Home of NC Inc., 211 West Antioch Drive, Oxford NC 27565. www.cch-nc.org
Boystown.org, 14100 Crawford St, Boystown, NE 68010 www.boystown.org
Fond memories and expressions of sympathy may be shared at www.CobleGreenlawn.com for the Millar family.