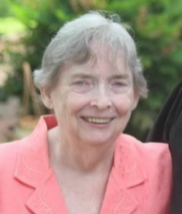 WILMINGTON — Jean Brown Pratt died on December 9 after a lengthy illness.  Born in Wilmington on October 12, 1944, she was the daughter of James L. Brown and Livvie (Rooks) Brown Lewis.
She graduated from New Hanover High School and East Carolina College (now East Carolina University), began her working career as a teacher and a librarian, and believed strongly in the value of a good education. She then became a real estate agent and a broker and went on to found Chattahoochee Realty while living in Georgia. When she decided to return to Wilmington, she sold Chattahoochee Realty and founded Cape Fear Realty and Mortgage Company where she continued a very successful career until retirement.
Jean also loved all kinds of music and was a gifted French horn player that she played for many years in the church orchestra.
Jean is survived by her sons Charles Frank Pratt III (Heather) and James Lewis Pratt (Susan); her sisters Betty Ann Grix and Janet Higgins (Mike); and her five grandchildren Katie Pratt, Ryan Pratt, Sarah Pratt, Meg Pratt, and Beth Pratt. She was predeceased by her parents.
Her graveside service will be on Saturday, December 11 at 10 a.m. at Greenlawn Memorial Park in section 4B, conducted by her son, Rev. Charles Pratt.
Instead of flowers, please make memorials to Reading is Fundamental, www.rif.org, because of her strong support of children's literacy programs.
Funeral services are entrusted to Andrews Mortuary, Wilmington. Please sign the online Guestbook at www.andrewsmortuary.com