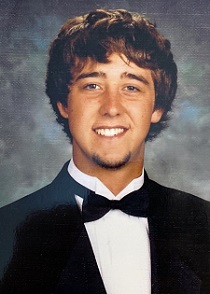 WINNABOW — Cameron Christian Tippett, 31, died Sunday, Aug. 1, 2021.
Cameron Christian Tippett was born April 2, 1990, in Brunswick Hospital in Supply.
He grew up in Winnabow. He was a heavy equipment operator. His hobbies included computer gaming, golf, baseball, fishing and duck hunting.
He is survived by his father, Tim Tippett; mother, Kelly King Tippett; sister, Hailey Tippett; grandparents, Jerry and LaMarr King, Gladys Smith and Jim and Sharon Tippett.
Funeral services will be held at 2 p.m., Saturday, Aug. 7, at New Britton Baptist Church, 5494 Kingtown Road, Ash, with the Rev. Clayton Rivenbark officiating. Burial will follow in the church cemetery. Pallbearers will be Greer Jones, Tad Johnson, Joe Johnson, Cody Becker-Spencer, Brad Becker Spencer and Mike Buttitta.
The family will receive friends at the church one hour prior to the service.
Share online condolences with the family at Peacock-Newnam & White Funeral and Cremation Service.
Comments